On 23 March – 2022, Isuzu Vietnam (IVC) hold End of Production Ceremony. The Ceremony marks a 10 success year milestone of QKR in Vietnam and celebrate the contribution on the development and expansion of Isuzu brand in Vietnam.

The ceremony took place right at the factory that produced and assembled the QKR model, with the presence of the Board of Directors, Managers of Departments, along with all officers and employees of the Production Department. With the milestones and contributions that this model has gone through, the ceremony is a special occasion to mark the successful 10-year journey of QKR model in Vietnam.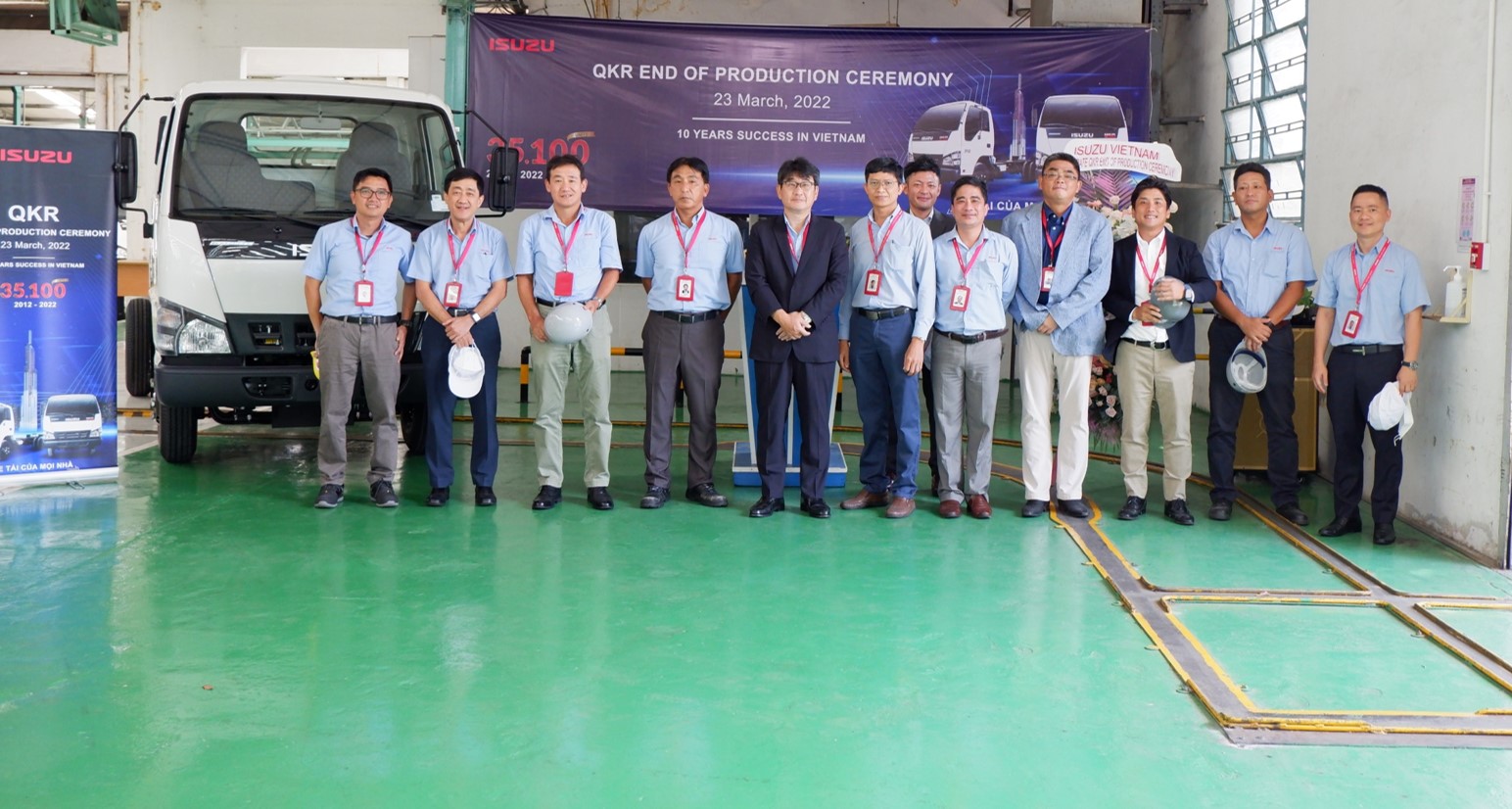 QKR – Truck for Everyone
At the first time launching in 2012, more than 35.100 units of QKR model have been produced in IVC. Owning Truck DNA with outstanding advantage: Durability, Fuel efficiency, Safety… Isuzu QKR was quickly accepted by the market.
After over 10 years, QKR has become "Truck for everyone" and it is the Best-selling product in LD segment of IVC.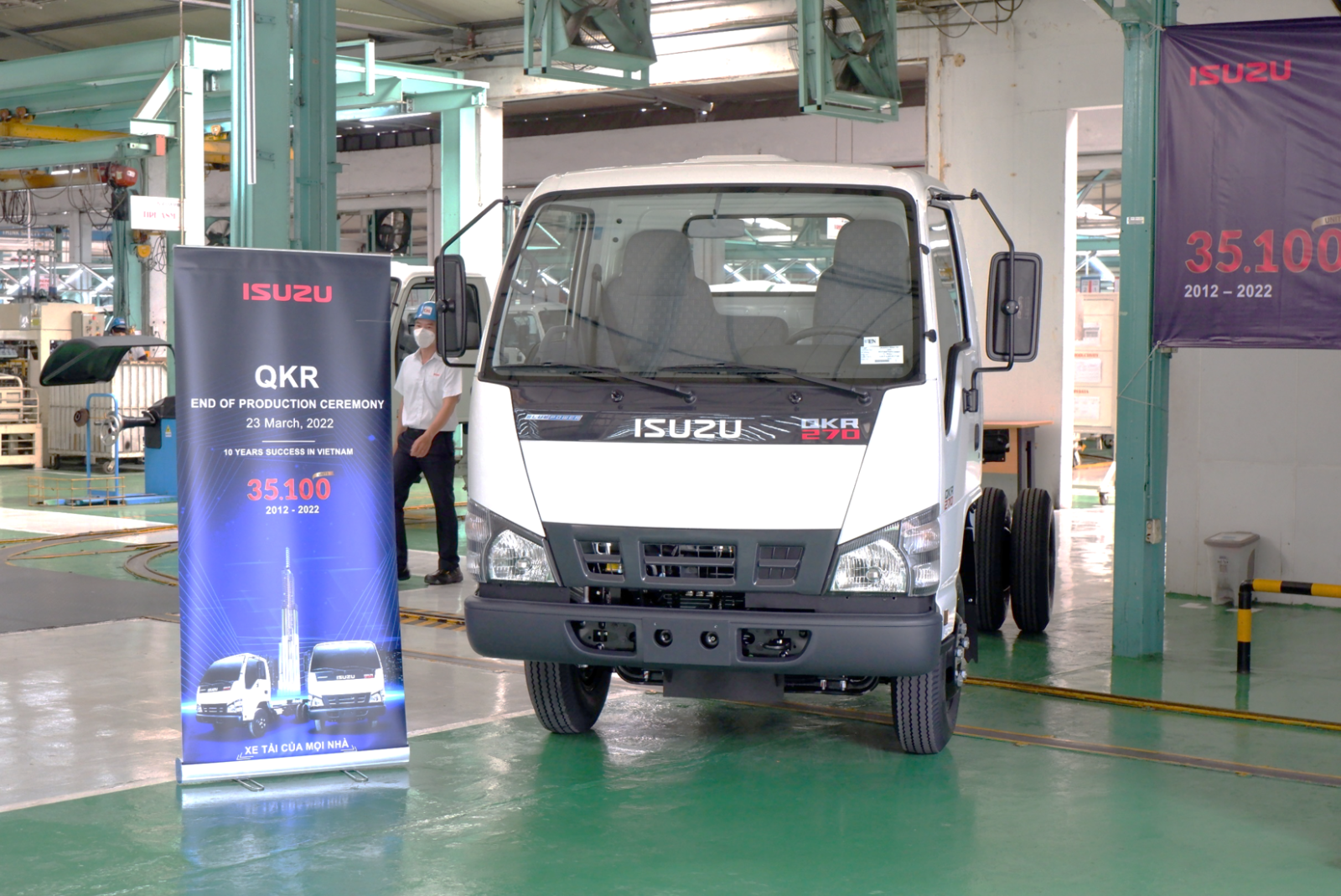 Speaking at the ceremony, Mr. Tatsuyuki Hagiwara – General Director of Isuzu Vietnam emphasized QKR's contribution to the development of Isuzu Vietnam, and "send thanks to all IVC members, who worked hard to bring QKR to the current milestone".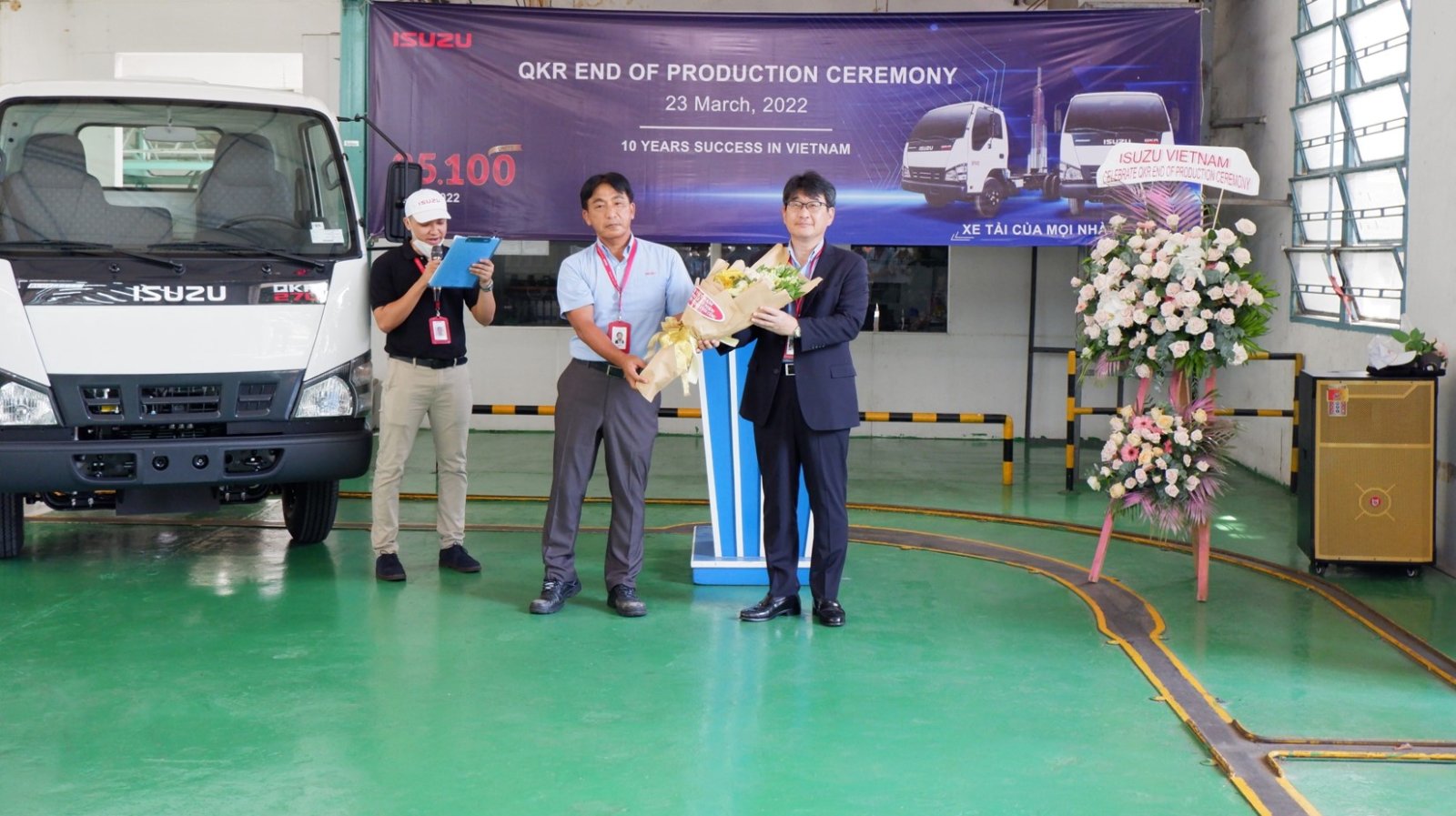 Welcome the All new Q-Series
At the end of March, IVC will officially end of production of QKR model. In additional, IVC will introduce the All new Q-Series with many upgrades, meet customer's requirement.
The All new Q-Series is expected to continue the success of QKR model. At the same time, affirming the pioneering and transforming spirit of Isuzu Vietnam in bringing the best quality products to customers.
————————
ISUZU VIETNAM
– CV Dealer systems: https://daithinh-isuzu.com.vn/xetai-vn/dai-ly/
– LCV Dealer systems: https://daithinh-isuzu.com.vn/dai-ly-pickup-suv/