ISUZU VIETNAM SUCCESSFULLY ORGANIZED ECO-DRIVE SEMINAR FOR HUNG PHU NINH THUAN TRADE & SERVICE LIMITTED COMPANY
In 15 May, ISUZU Vietnam (IVC) cooperated with i-TRUCKS Viet Hai Dealer (Nha Trang) to successfully organize Eco-Drive Seminar for Hung Phu Ninh Thuan Trading and Service Co., LTD. The event was attended by more than 30 drivers and BOD of Hung Phu Company with useful content and received highly appreciations from customer.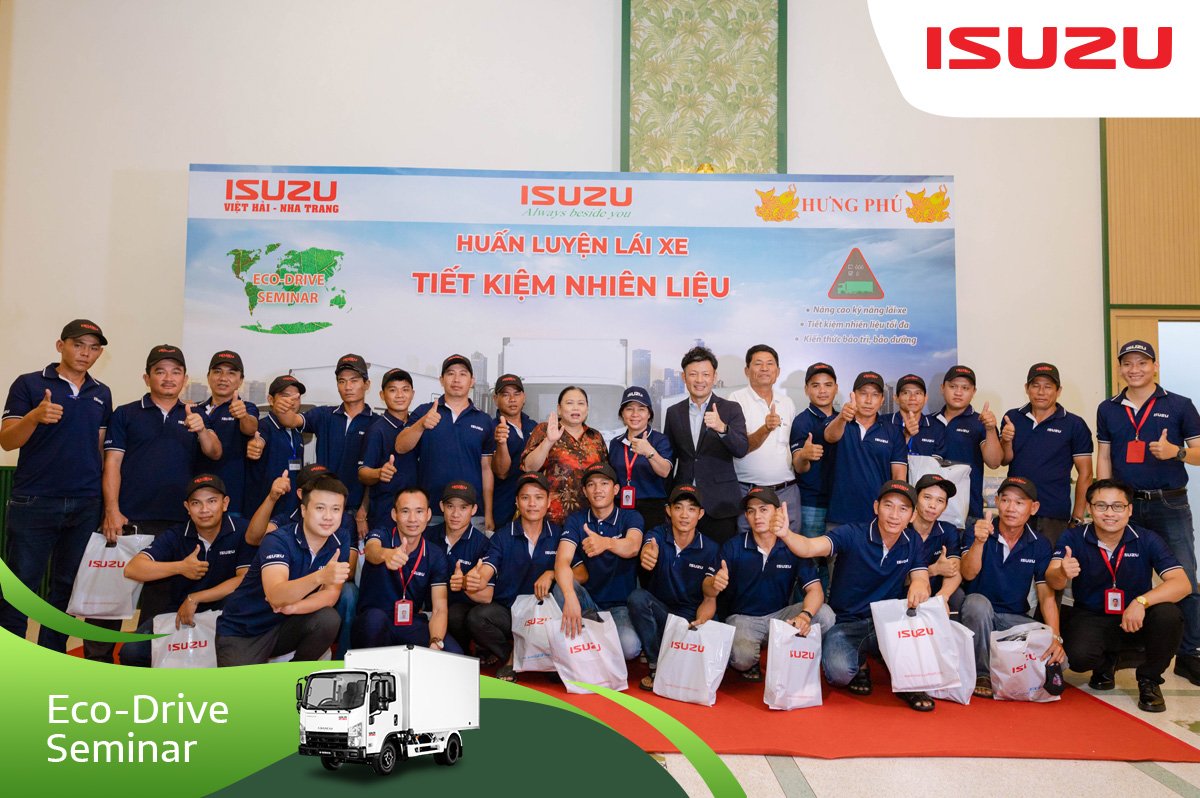 Useful and practical content
Eco-Drive Seminar is a special Customer Care activity of Isuzu Vietnam with useful and practical content for customers, bringing optimal efficiency when using Isuzu trucks.
This seminar was guided directly by the technical experts of Isuzu Vietnam and i-TRUCKS Viet Hai Dealer (Nha Trang), including the main contents:
– Safe driving instruction
– Fuel-saving driving instruction
– Instruction for Quick checking and maintenance vehicle.
– Q&A with Drivers.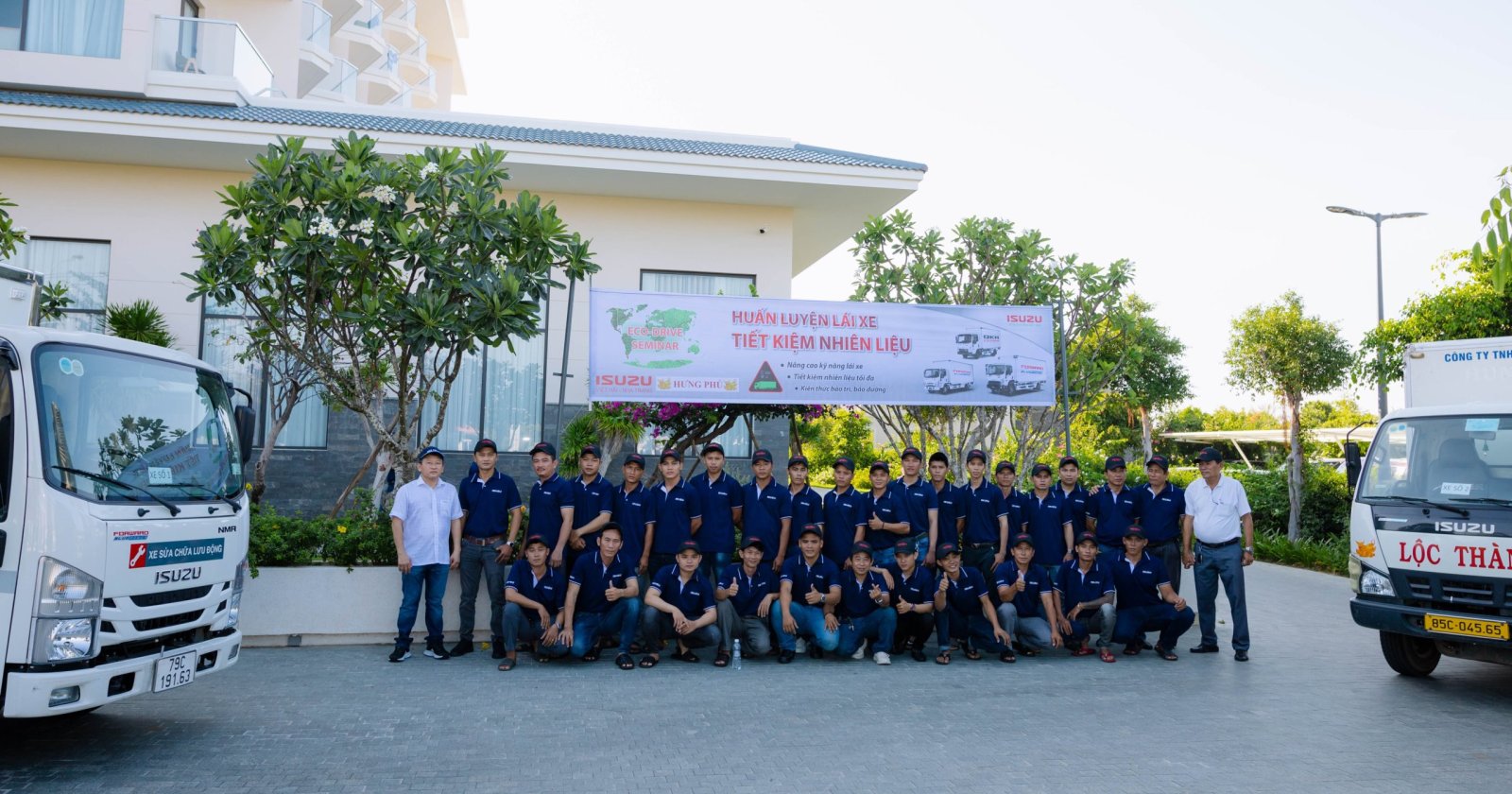 Possessing a fleet of 15 ISUZU trucks and nearly 40 drivers serving the transportation of goods across the country, Mr. Luu The Hung – Director of Hung Phu Ninh Thuan Company always emphasizes the importance of training safe driving skills – saving fuel for drivers, especially in the context of the current soaring fuel prices. "At the same time, Hung Phu highly appreciates this activity of Isuzu Vietnam and hopes that IVC and i-TRUCKS Viet Hai Dealer will continue to accompany us for the upcoming activities."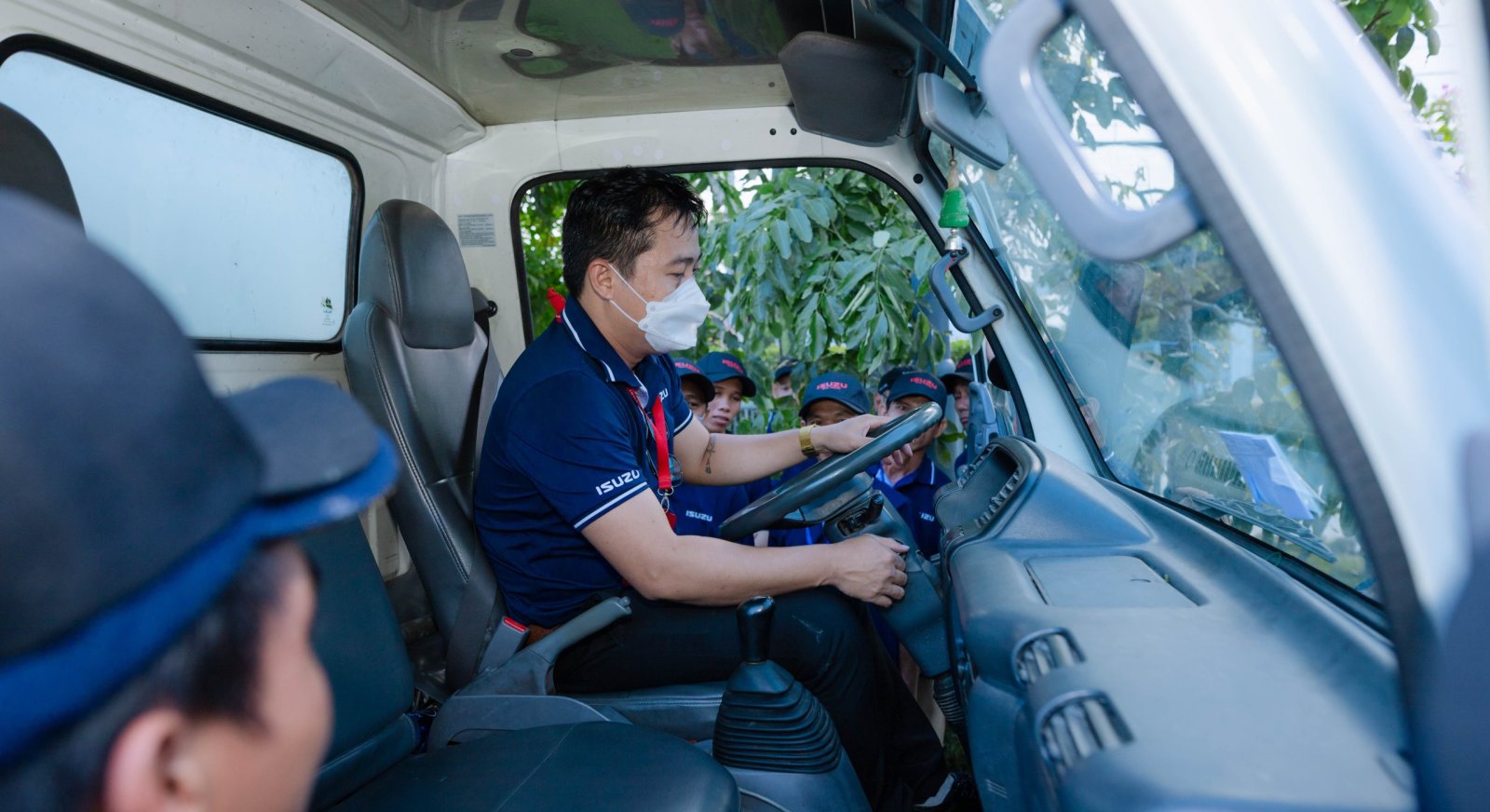 Impressive results after training session
Changing the habit of stepping on the gas – into gear – applying the brakes can REDUCES UP TO 34.5% OF FUEL USING – That is the result drawn after the seminae and when applying the principles of pedaling – into gear – brake on a distance of 3.0km with many different terrain requirements.
In addition, ISUZU Vietnam also instructed drivers on how to maintain their vehicles on a daily, so that the operation and maintenance of the vehicle becomes easier and more efficient.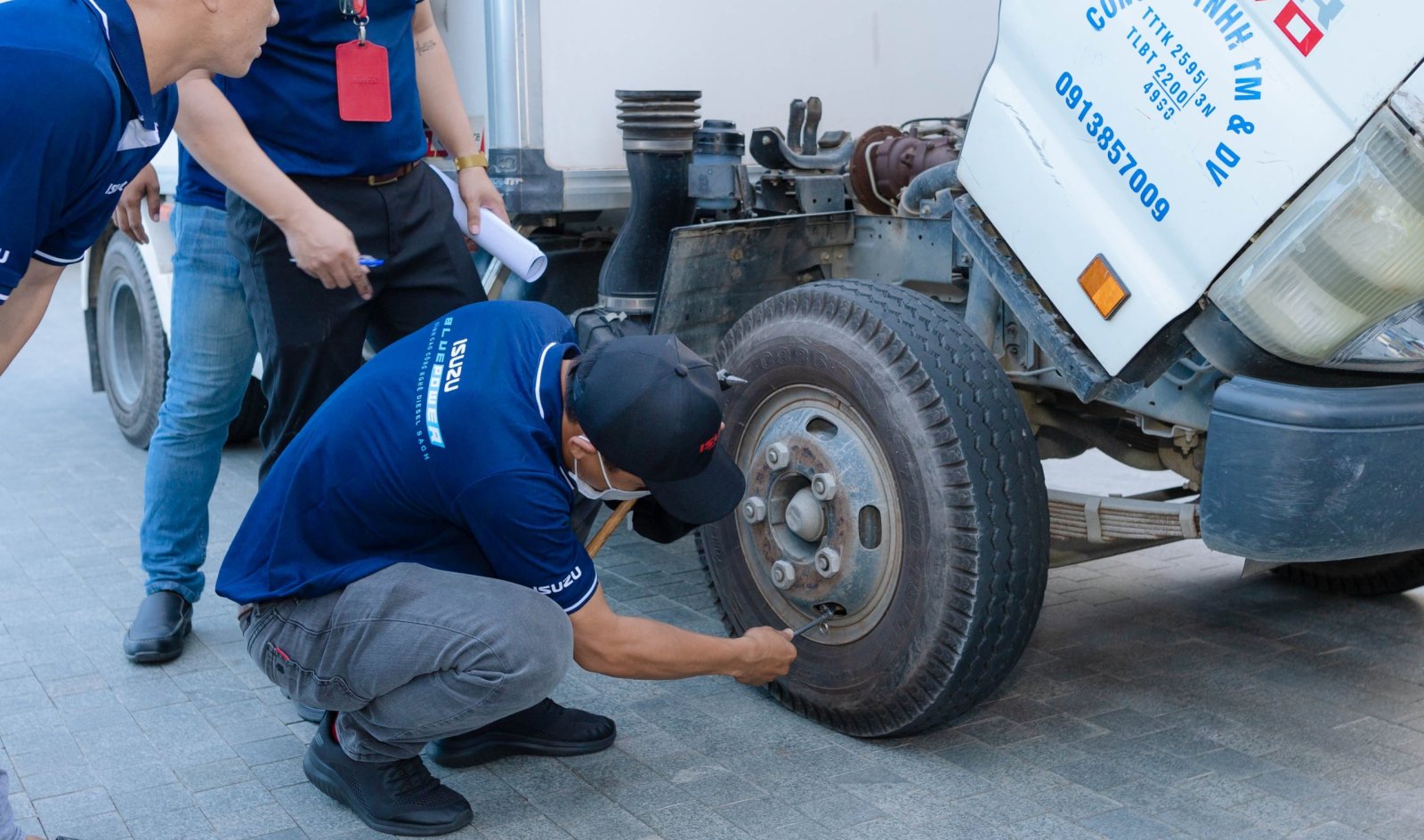 "Reducing fuel use and good vehicle maintenance will bring economic benefits. Besides, the reduced emissions can also contribute to environmental protection and match the trend of shifting to green energy around the world." – Mr. Takehiro Kawamura, SGM of FLS Dept. – ISUZU Vietnam shared at the training session.
Isuzu Vietnam hopes that the Eco-Drive Seminar will contribute to helping customers improve the efficiency of product operation. At the same time, affirming Isuzu Vietnam's commitment to always accompany customers in every way.
— ISUZU VIỆT NAM —