On 24th June and 01st July, 2022, ISUZU Vietnam officially launched the New ISUZU QKR Euro 4 with many outstanding upgrades in Ho Chi Minh City and Hanoi. Inheriting and developing outstanding advantages from the previous model, New ISUZU QKR is expected to continue to become a professional and efficient transportation solution for customers in Vietnam.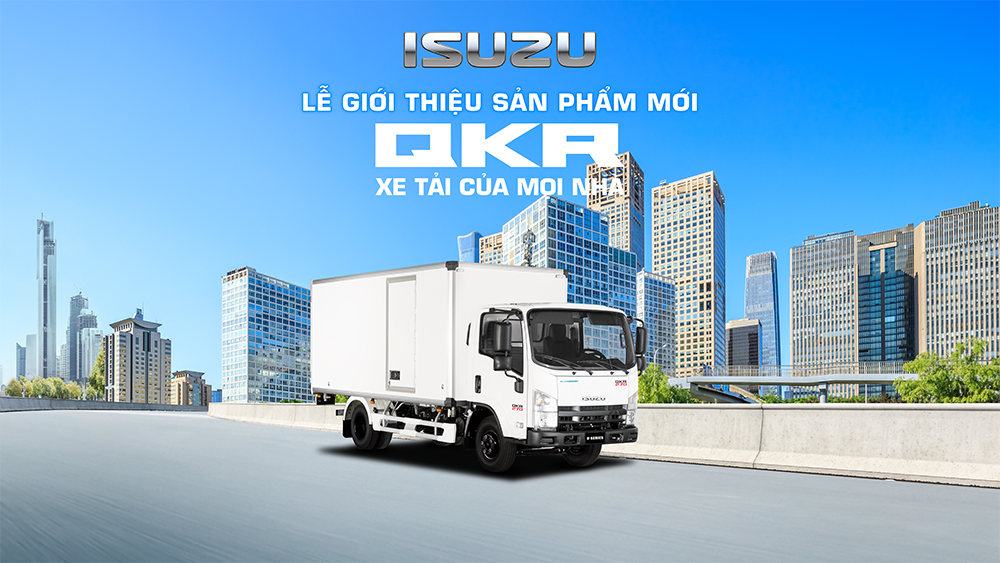 At the ceremony, ISUZU Vietnam introduced comprehensive upgrades from exterior to interior equipment of New ISUZU QKR Euro 4 with highlights such as:
– The new cabin with modern design and the width is increased by 115mm, providing more comfortable space for the driver.
– The capacity of the rear body increases by 1m3 (15m3) compared to the previous model, optimizing cargo capacity.
– Double mirror expands the driver's visibility, ensuring safety.
– Equipped genuine 2-way air conditioner with Japanese standard quality.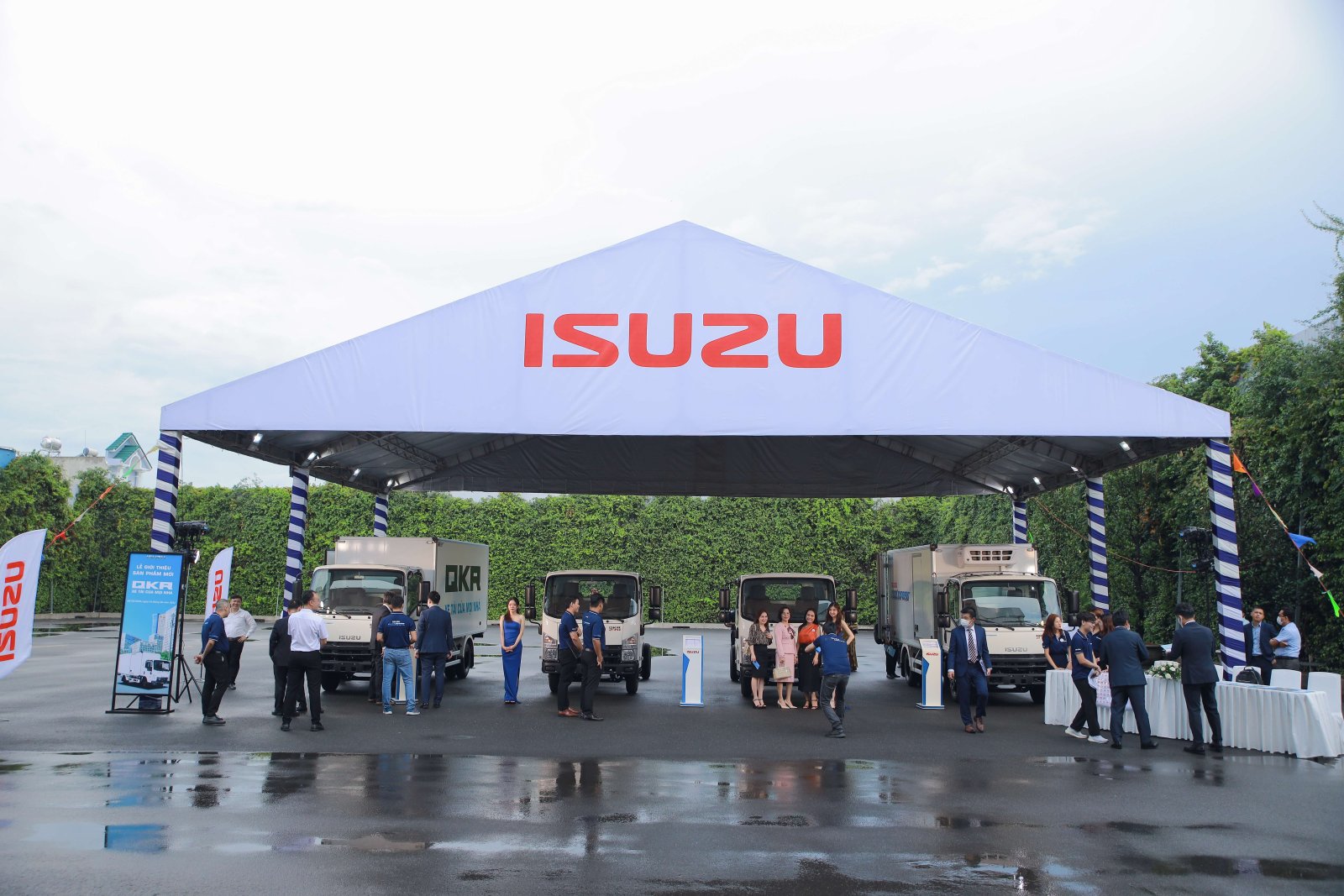 Spacious interior space is equipped with easy-to-clean vinyl seats, conveniently arranged steering wheel area, equipped power window and modern center door lock.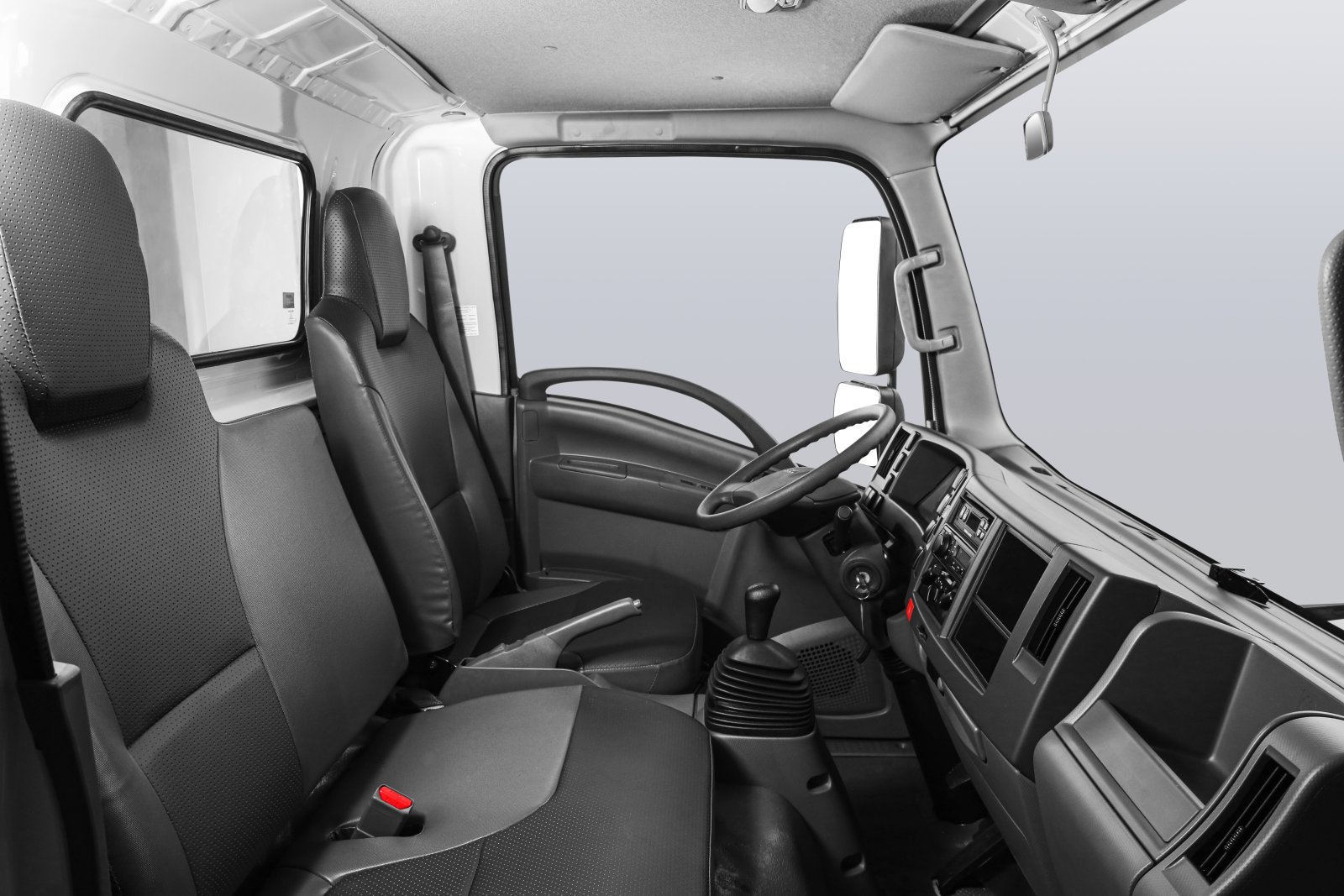 In addition, New QKR truck still possesses the typical strengths of its predecessor such as the Common Rail engine applying modern Blue Power technology to help the vehicle meet Euro 4 emission standards, optimize operating performance and fuel efficient & environmentally.
In particular, the chassis is sturdy to meet the diverse needs of customers.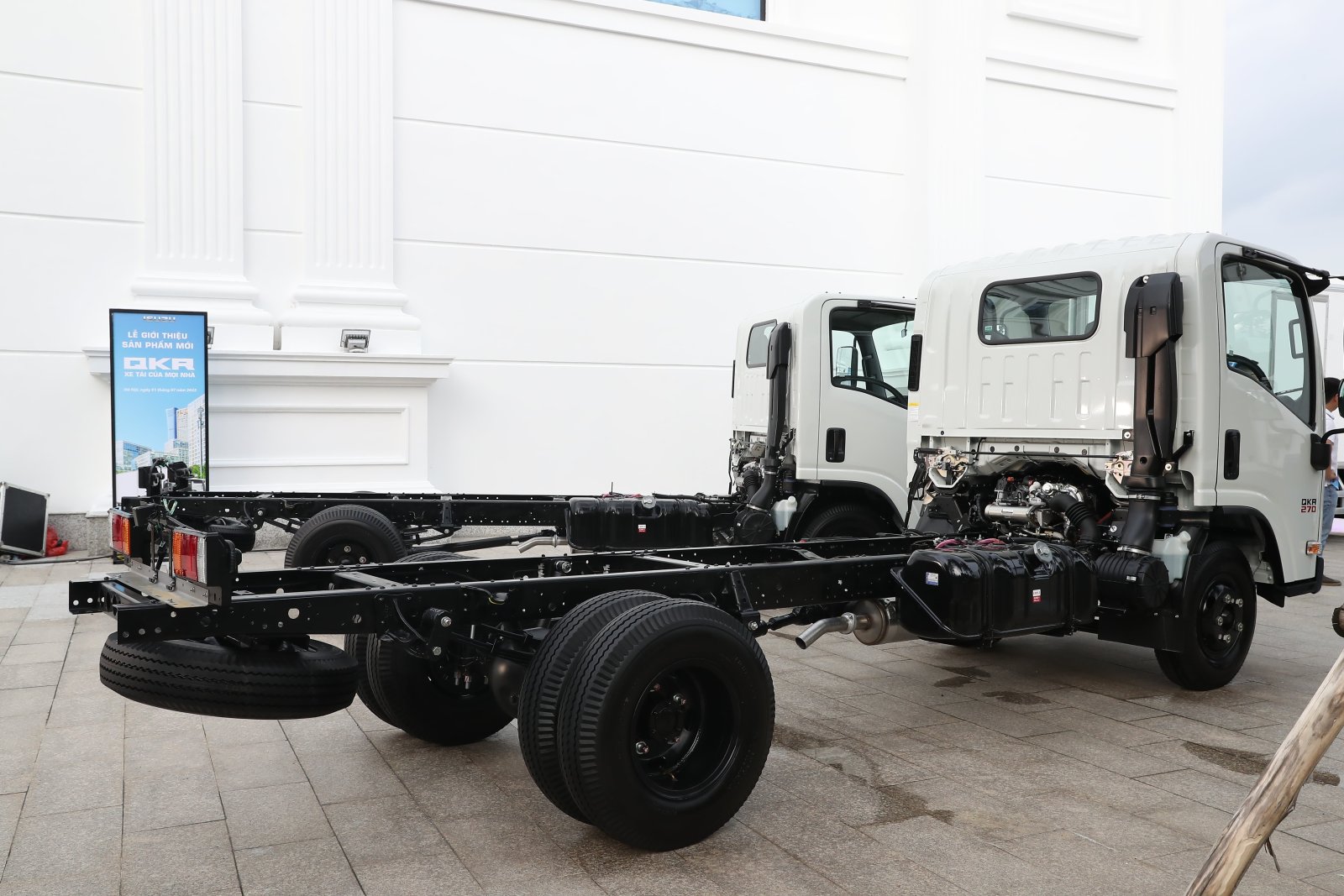 ISUZU QKR and 10-year successful journey in Vietnam
ISUZU QKR is the best seller model in the light truck segment of ISUZU Vietnam. The first model was launched in 2012 and was quickly appreciated by customers.
After more than 10 years available in the Vietnamese market, ISUZU QKR has become "Truck for everyone" with more than 35,100 units of QKR has been used by our customers.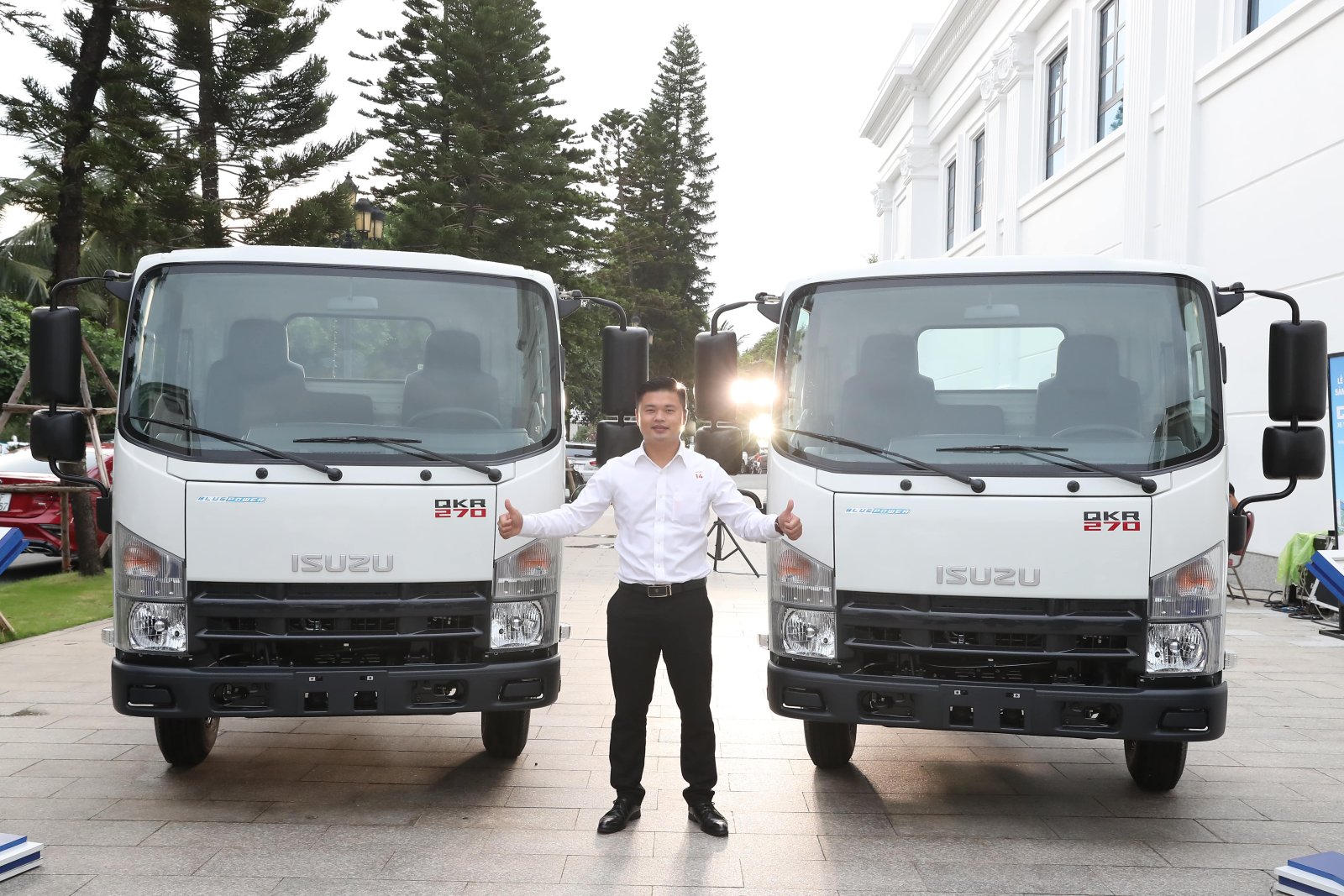 Not only inheriting the TRUCK DNA of ISUZU commercial vehicles with the advantages: Safety – Durability – Fuel efficiency – Environmental protection, ISUZU QKR is also favored by Japanese quality, stable operation with reasonable investment costs.
The new ISUZU QKR Euro 4 is expected to continue the success of the previous model with the goal of providing a professional and efficient transport solution.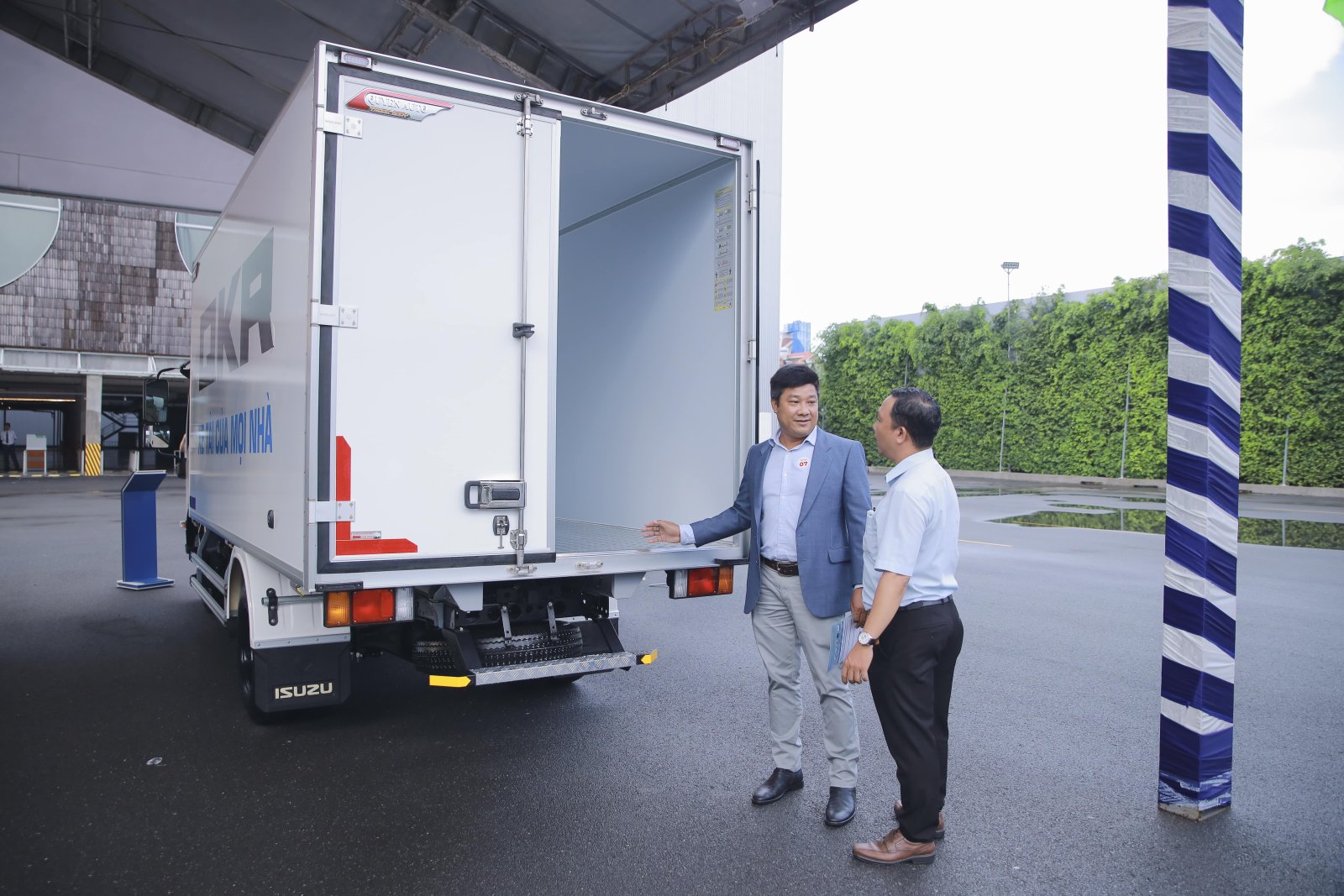 ISUZU QKR Launch and Test Drive Event Series at ISUZU Dealer System
Along with the launching ceremony of ISUZU Vietnam, the ISUZU Dealer network on nationwide will hold a series of launching and test drives events at the Dealers from 10th July to 10th August, 2022.
Customers can contact the nearest Dealer to register to participate, experience products and receive attractive gifts. Detailed information about the event schedule will be continuously updated on the official social network site of ISUZU Vietnam and Agents:
– Website: daithinh-isuzu.com.vn
– Fanpage Facebook: www.facebook.com/IsuzuVietnamCompany
– Zalo OA: zalo.me/1880259804032944243
– i-TRUCKS Dealers: https://daithinh-isuzu.com.vn/xetai-vn/dai-ly/
– D-Square Dealers: https://daithinh-isuzu.com.vn/dai-ly-pickup-suv/