On May 25th, 2022, the General Director of Isuzu Vietnam (IVC) visited and had a meeting with the representative of LOGITEM VIETNAM to express special thanks for owning more than 500 Isuzu trucks.
As Japanese enterprise pioneer, LOGITEM VIETNAM has strongly contributed to the growth of the logistics market and played a key role in Vietnam since 1994.
The number of Isuzu vehicles has surpassed more than 500 units since the 1st unit in 2001, with a variety of payloads from light duty trucks to tractors. Isuzu products are highly appreciated for their durability, fuel consumption as well as extensive after-sales network. Isuzu trucks support LOGITEM VIETNAM transportation in nationwide.
On behalf of IVC, Mr. Kazuo Goda – General Director presented a commemorative certificate and gifts to appreciate the long-term relationship between LOGITEM VIETNAM and Isuzu Vietnam.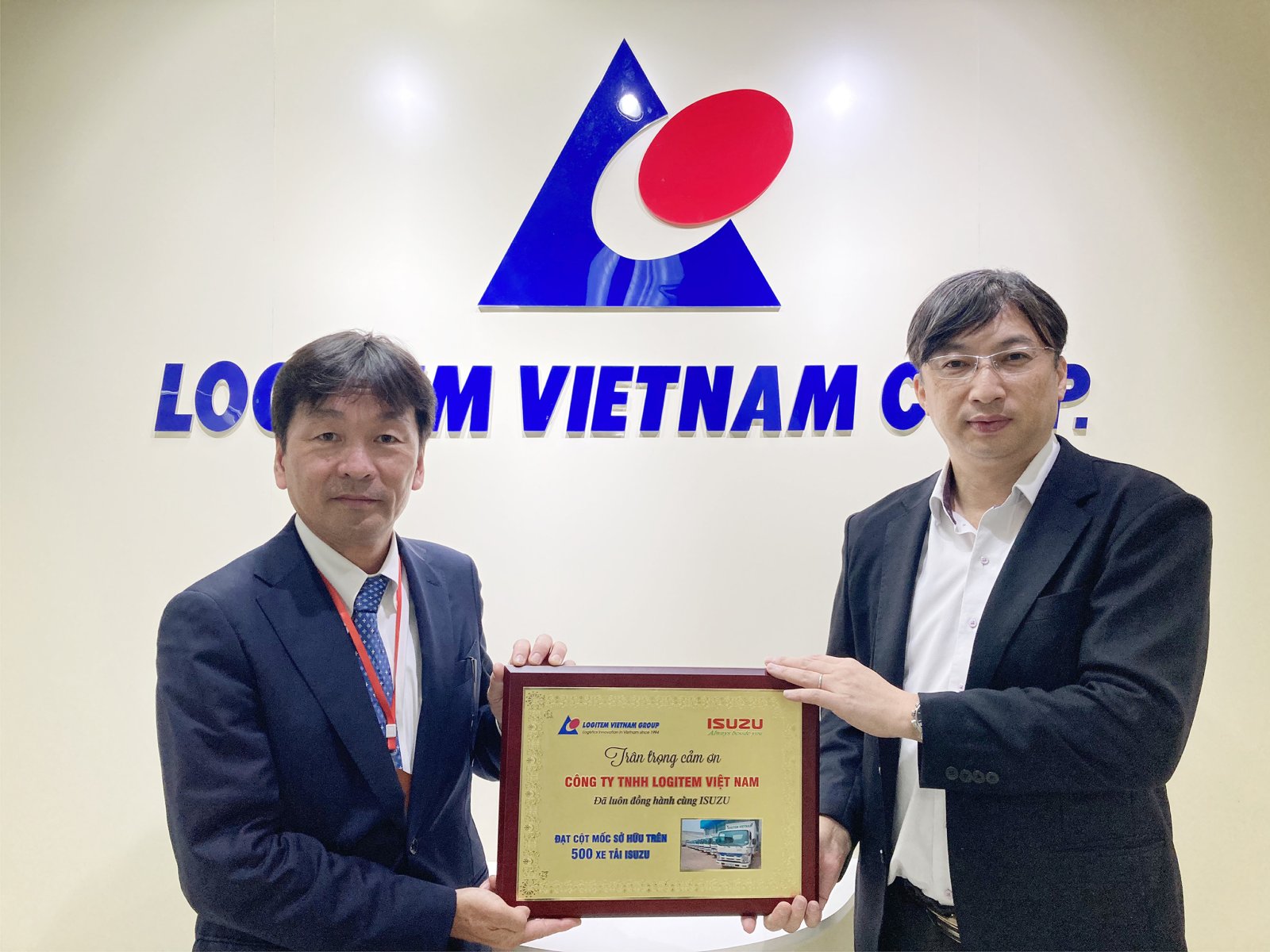 Mr. Kazuo Goda (left)- General Director of IVC awarded the Certificate of Commemoration to the Representative of LOGITEM VIETNAM