On 01st July 2021, Isuzu Vietnam officially introduced in the Vietnamese market the modern and comfortable mu-X B7 PLUS version which offer more diverse options for each customer's needs, especially in the context of the difficulties of the epidemic and the economy, the factors of safety – economy – durability which are the characteristic strengths of Isuzu products are becoming more and more popular.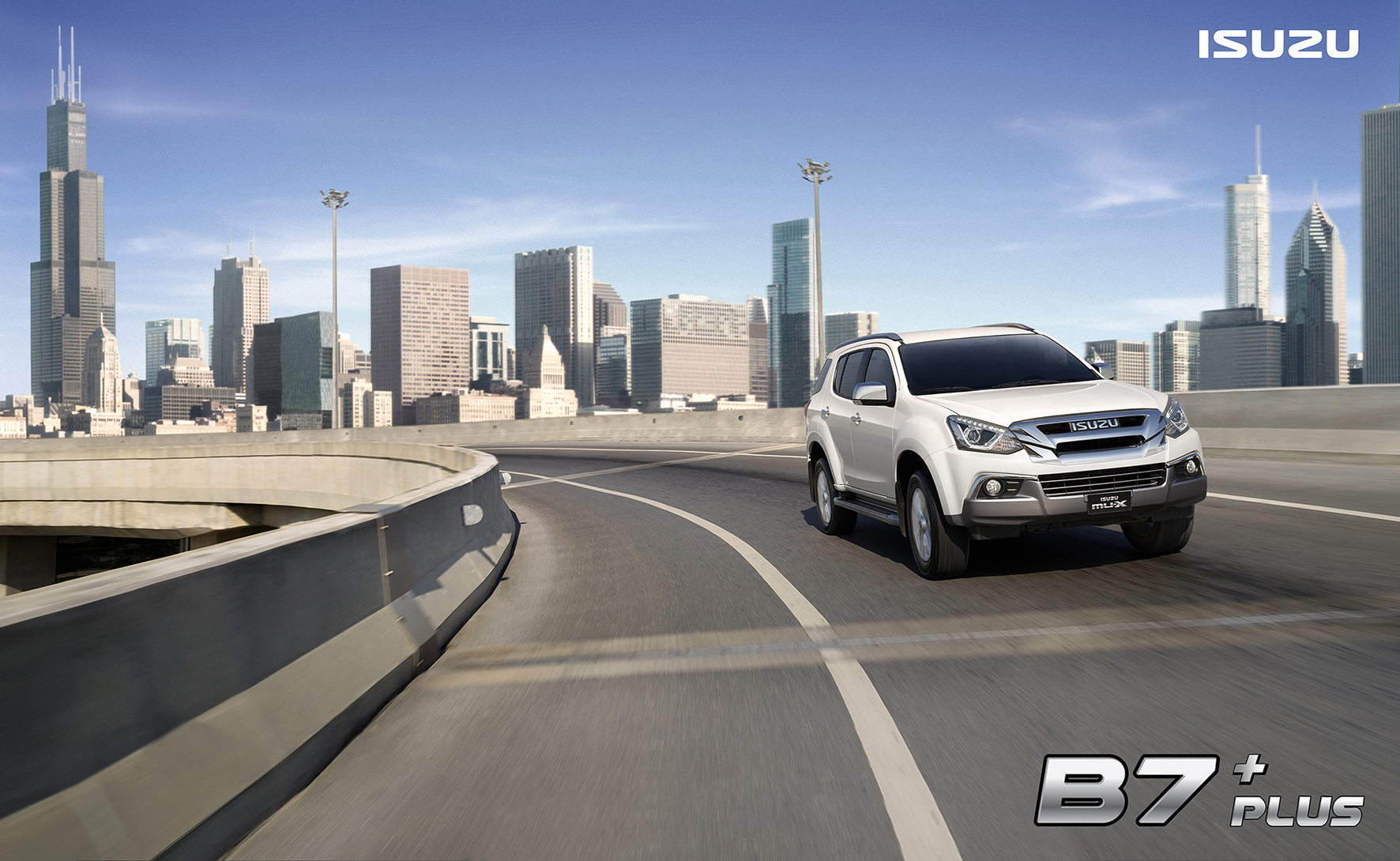 With the philosophy of substance & efficiency, the new launched mu-X B7 PLUS is considered an upgraded version of the current mu-X B7 (Euro 4 version launched at the end of 2018) and a more complete product range for customers with mu-X B7 (1.9, 4×2 MT); mu-X B7 PLUS (1.9, 4×2 AT); mu- X PRESIGE (1.9, 4×2 AT).
Throughout the versions, Isuzu focuses on bringing typical values ​​of comfort, durability, economy in operation but still refines an increasingly modern & sporty appearance. In particular, mu-X B7 PLUS like its name, retains the preeminent characteristics of the B7, equipped with automatic transmission and 18-inch wheels equivalent to the high-end mu-X PRESTIGE model to enhance the driver's experience. This is a gentle but effective combination, thereby helping mu-X B7 PLUS have a reasonable price but very harmonious with the need for comfort and convenience forward.
ELEGANT & LUXURIOUS EXTERIOR
Mu-X B7 PLUS is inherited intact elegant & luxurious design of mu-X line in general.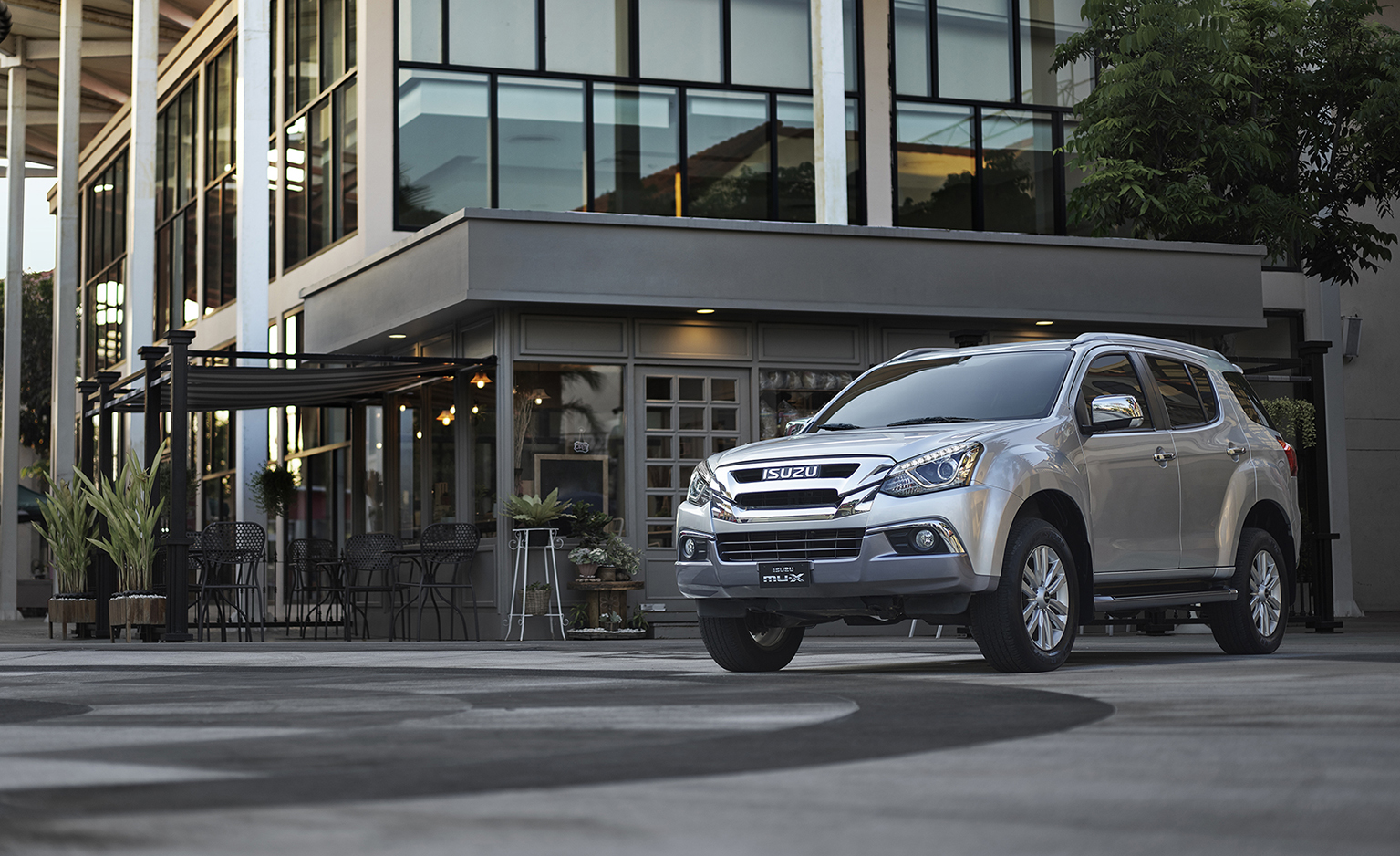 The car has an impressive design steering wheel with a luxurious shiny chrome grille, Bi-LED Projector front lights with adjustable lighting angle integrated with LED daytime running lights that swipe back to create an impression.


Besides that, the highlight is the 2-bar roof rails, which run from the windshield to the rear of the car, gently stroked to increase the sportiness of the owner. Combined with LED taillights, powerful alloy wheels.
INTERIOR COMFORT AND CONVENIENCE
Mu-X B7 PLUS has spacious interiors, equipped with the necessary amenities to provide comfort for all journeys. In particular, luxurious leather seats & 6-way electric driver's seat has received a lot of positive feedback from customers.

The high-end entertainment systems ISUZU Theater System with 7-inch touch screen equipped Apple CarPlay / Android Auto and 02 USB ports for fast connection and charging. In addition, mu-X B7 PLUS is equipped with enhanced sound insulation against noise in the cabin, which helps reduce noise in the cabin expectations from the engine compartment or from the road.
ADVANCED TECHNOLOGY, SAFETY & DURABILITY
As the mu-X series, B7 PLUS is also equipped with a generation 1.9L Ddi Blue Power Diesel engine that meets Euro 4 emission standards to help improve noise and optimize fuel economy – an advantage that has been recognized by many customers. In particular, mu-X B7 PLUS has a 6-speed automatic transmission for outstanding power, optimal fuel economy, and a comfortable and light driving feeling. This is considered the advantage changes of the mu-X B7 PLUS series to satisfy customers who focus on driving comfort, in addition to independent front and rear suspension systems, double wishbones – absorbers & high-strength steel frames continue to promote compaction & smoothness in operation.

Located in the basic upper segment of mu-X, mu-X B7 PLUS is equipped with the necessary technologies to ensure a safe journey: 02 airbags, Anti-lock braking system / ABS, System Electronic brake force distribution / EBD, Emergency brake assist system / BA, Smart brake system / BOS
THE UPGRADED VERSION IS WORTH OWNING
With practical and effective upgrades, competitive prices (only 859 million including VAT), and the best warranty policy in the segment, B7 PLUS with 03 delicate silver, pearl white, and magical black deserves. It is an upgraded mu-X version worth owning for customers who looking for a vehicle suitable for daily travel needs, reasonable price, but no less elegant, luxurious and powerful. In addition, it is to require a comfortable driving experience with Isuzu's versatile, durable, safe, economical & reliable 07-seat SUV.
INFORMATION BOX
Currently, Isuzu Vietnam provides 03 mu-X versions: B7 (1.9, 4×2 MT): 799 million; B7 Plus (1.9, 4×2 AT): 859 million; Prestige (1.9, 4×2 AT): 949 million. Prices include VAT.
All Versions are covered by Warranty Policy up to 200,000 km or 5 years, whichever comes first.
Find out more information or contact the nearest Isuzu Dealers at: LINK