In response to the complicated situation of Covid-19, Isuzu Vietnam announces to customers updated status of i-Trucks and D-SQUARE dealers in order not to affect the car purchase and maintenance plan of Customer .
The official time of resuming operations of the closing Dealer will depend on the Government's regulations.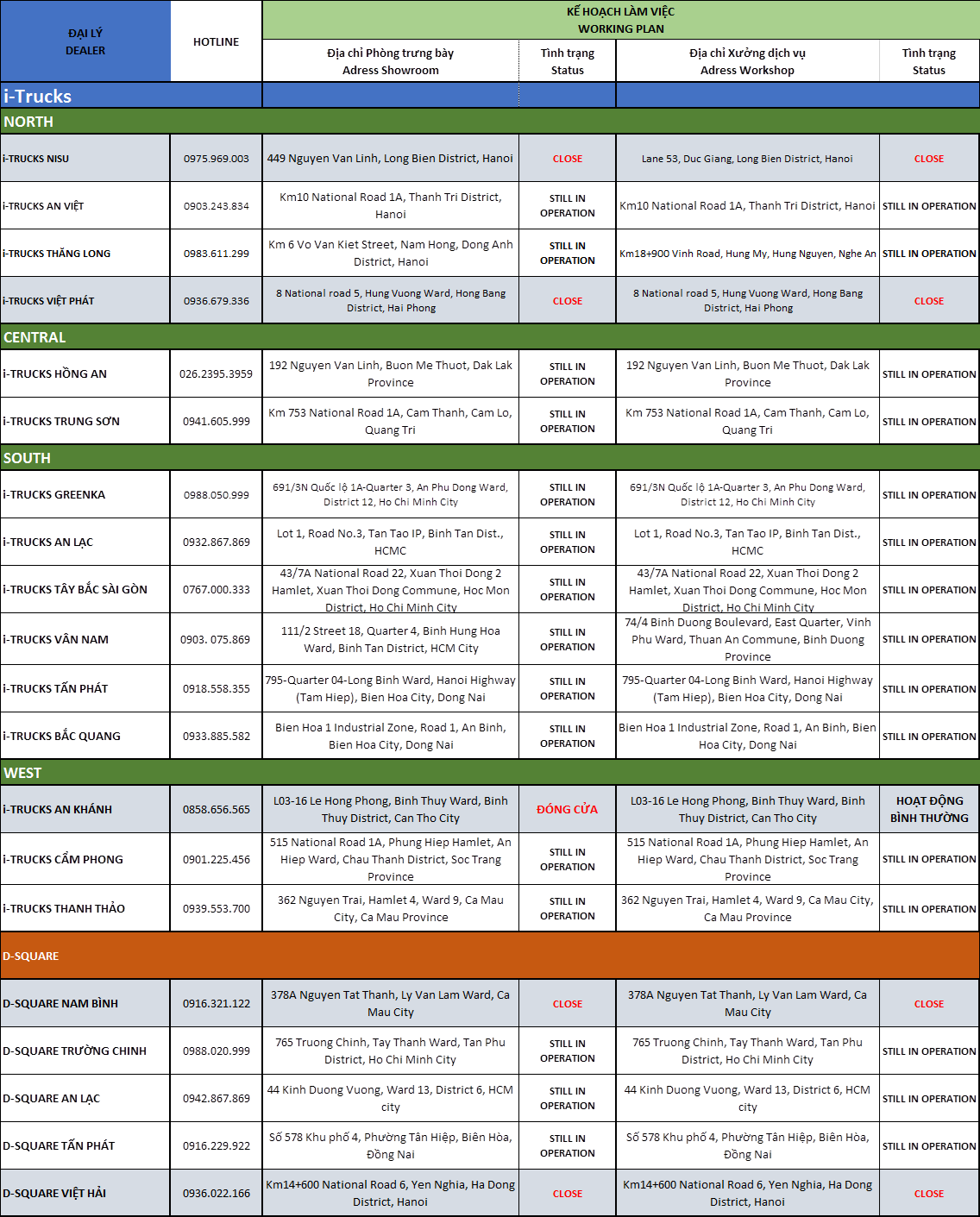 Please leave us a message through Website or Facebook if you have any concern, we are always ready to response.