With a long-term development strategy to improve service capacity and meet market demands, Isuzu Vietnam officially put D SQUARE BNN into operation on August 21, 2020 in Thach That Dist., Hanoi.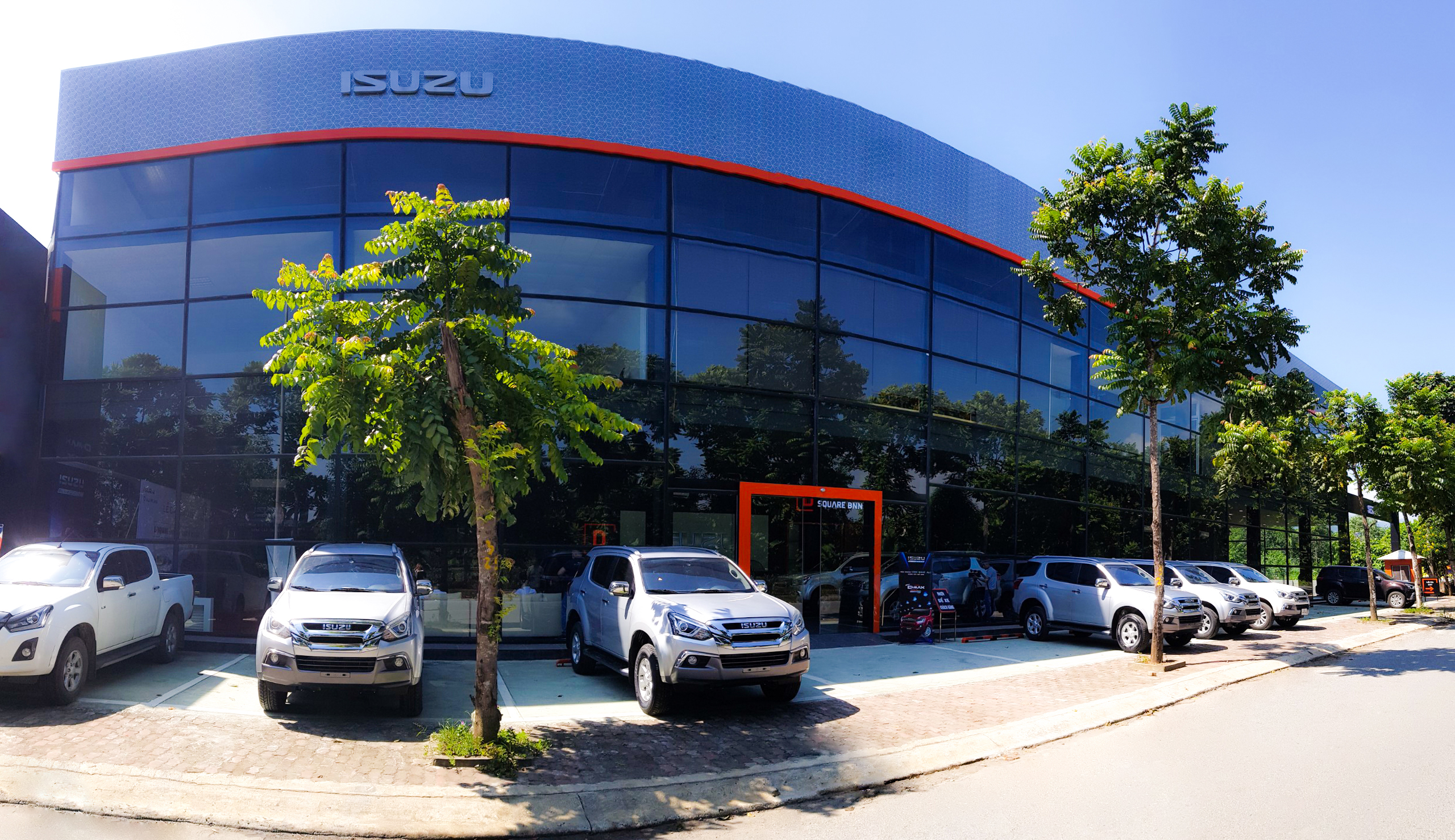 D SQUARE BNN at Ha Noi
BNN is the 6th D SQUARE Dealer. It is also the 26th Isuzu Authorized Dealers in Vietnam. With total construction area over 1,700 m², this is one of the largest construction area. D SQUARE BNN is located at Km 29 + 500 Thang Long Avenue, Thach Hoa Commune, Thach That District, Hanoi operating under the 3S business model with the following functions:
Sales – trading Pick-up and SUVs segments

Services – providing warranty, maintenance and repair services

Spare Parts – supplying of Isuzu Genuine Parts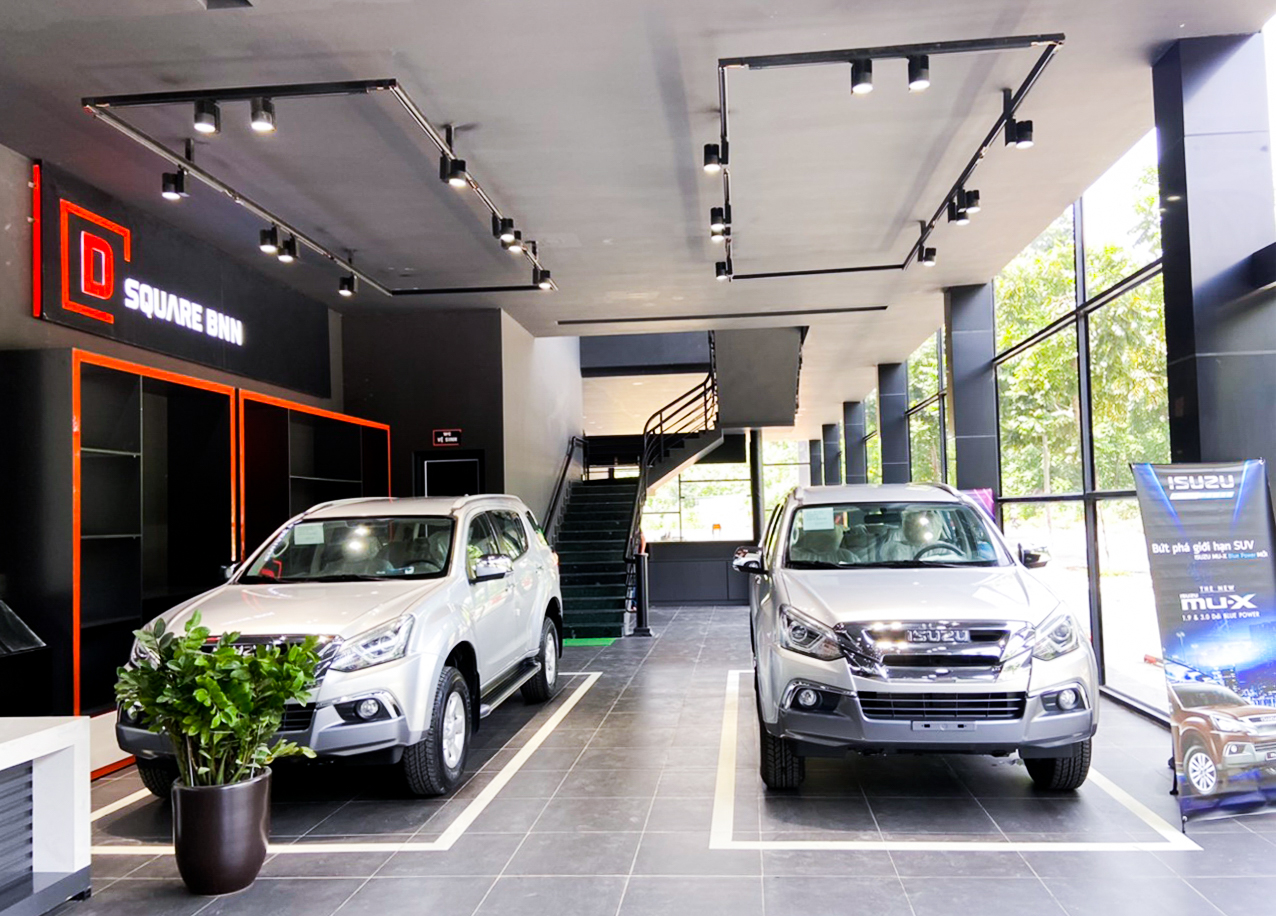 D-max and mu-X: Main products exhibited at D SQUARE BNN
Following to development strategy and diversification product, BNN also participates in Mix-Sales Dealer model. Therefore, besides trading Pick-up and SUVs, D SQUARE BNN also distributes light-trucks including Isuzu Q & N-series.
With 400m2 area, the showroom is designed base on Isuzu D SQUARE brand identity standards(Diesel Square – vehicle display area which using the Isuzu Diesel Engine) so customers could have chance for experiencing while visiting, more interesting that D SQUARE BNN also have a D-Café bar and a children's play area – Kid-zone.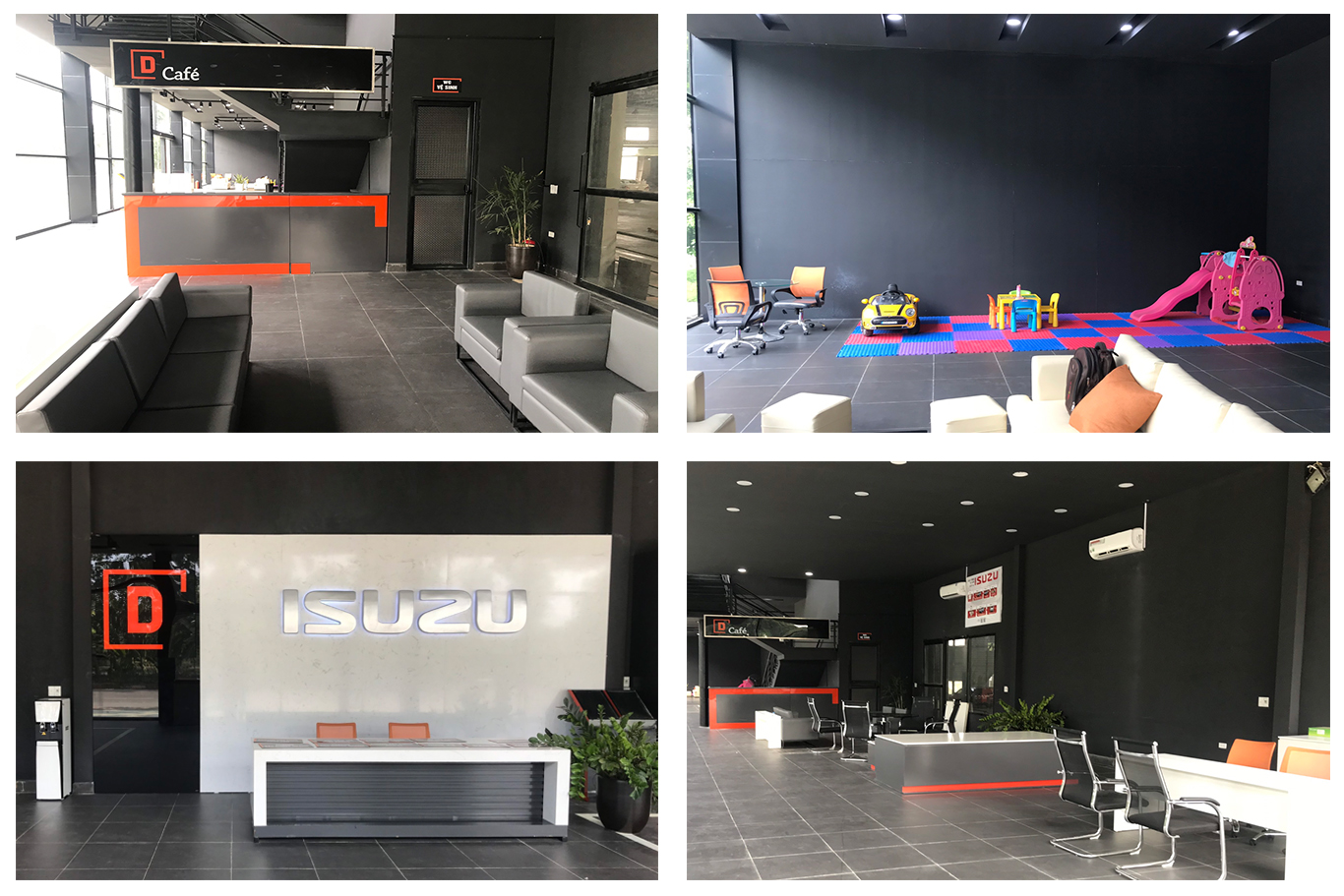 D SQUARE BNN is equipped with modern facilities
The service workshop is built with a total area of 1,000 m2 including 2 repair and warranty stalls, 2 quick-repair stalls, 2 body-paint areas and separate painting room. D SQUARE is also equipped advanced equipment to ensure service quality (side slip tester, caster-camber kingpin gauge). Especially, D SQUARE BNN has been designed a modern customer-lounge area with full entertainment facilities to bring comfort to customers.

Warranty compartments and Separate paint-drying room
Isuzu D SQUARE BNN operates based on the "Customer-Centered" principle. D SQUARE BNN always appreciate customer feedbacks in order to improve service quality. Besides, the staffs and technicians are trained with in-depth knowledge, professional working methods and responsible and dedicated working styles to bring high-quality service to customers.
We, Isuzu Vietnam always try our best to introduce new products with high-tech and reasonable price to consumers. Moreover, we are continuing to expand our dealer network and improve service quality. By these constant efforts, we hope that customers will continue accompany and give trust to Isuzu.