On July 21, 2022, the Deputy General Director of Isuzu Vietnam Co., Ltd (IVC) visited and expressed special thanks to the representative of MOBILE WORLD GROUP (MWG) and presented gifts to customers for using Isuzu trucks.
MWG is leading the multi-category retail platform in Vietnam and operates thousands of stores nationwide such as thegioididong.com (electronics), Dien may XANH (home appliances), NHA THUOC AN KHANG (pharmacies), AVAKids (mom & baby care products), AVASports (sporting goods and fitness equipment), Bach Hoa XANH (mini supermarket), topZone ( Apple authorised reseller), and tan tam service (home appliances installation, repair and maintenance).
In addition, MWG established Toan Tin Logistics in 2021 to optimize the management and operation of the warehouse system, as well as transporting goods for chain stores in the MWG ecosystem. In the future, Toan Tin Logistics will expand its scale and ambition to become the leading freight forwarding company in Vietnam.
The number of Isuzu vehicles of MWG has surpassed more than 500 units. IVC is proud to support MWG to bring Vietnamese consumers the freshest and the best quality products.
At the meeting, Mr. Kenichi Hisamatsu – the Deputy General Director of IVC presented a commemorative certificate and gifts as an appreciation for the long-term cooperation between MWG and Isuzu.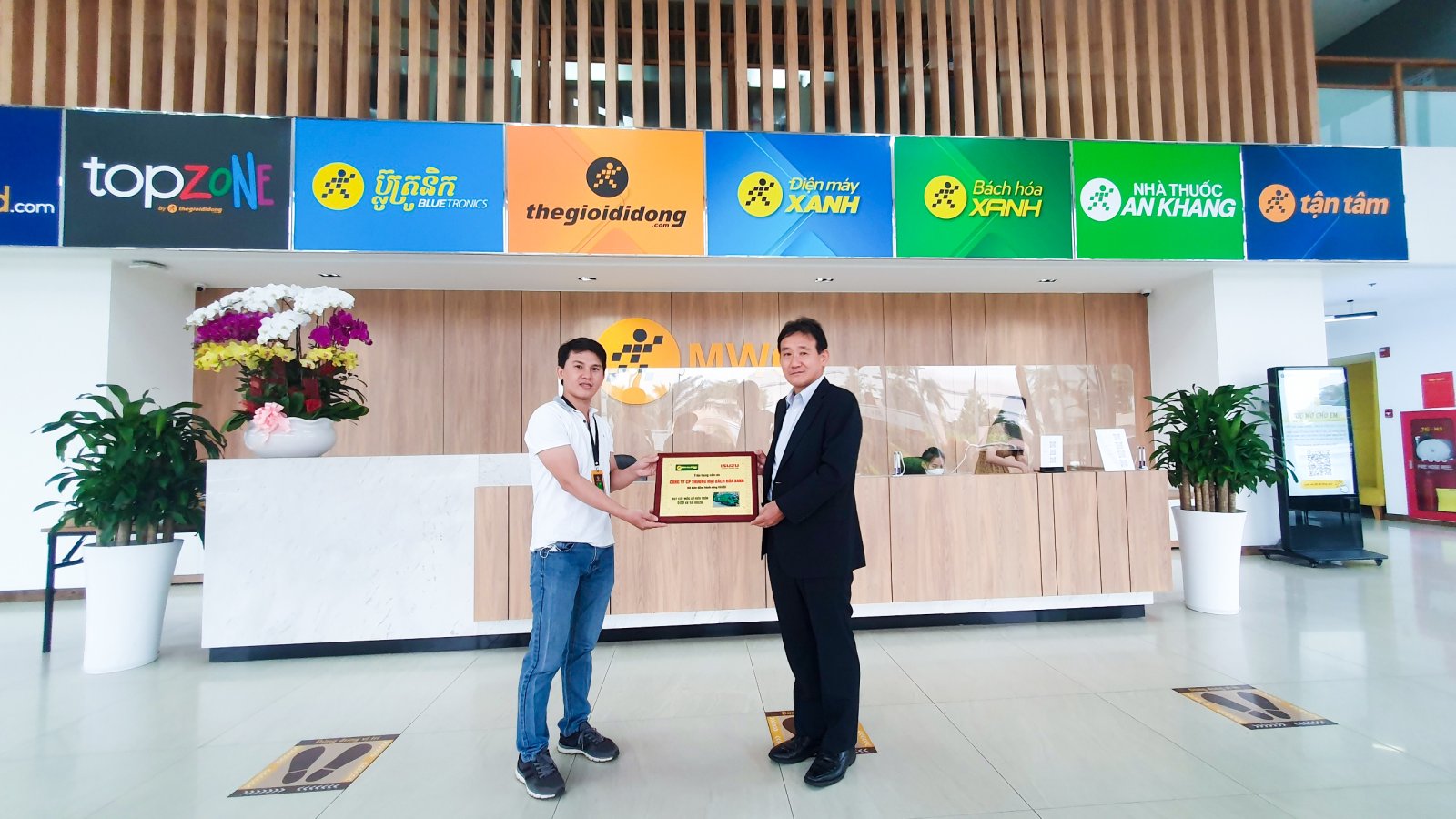 Mr. Kenichi Hisamatsu (Right) – Deputy General Director of IVC awarded the Certificate of Commemoration to the Representative of MOBILE WORLD GROUP(Left)
ISUZU VIETNAM