IVC WILL DO THE BEST TO ATTEND THE 15TH ISUZU GLOBAL TECHNICAL SKILLS CONTEST (I-1 Grand Prix 2020)
"Strong – Talent – Never Give Up"– this is the message of the contestants representing Isuzu Vietnam to participate in the 15th I-1 Grand Prix. The contest is expected to be held on November 25 ~ 27, 2020.
I-1 Grand Prix (I-1 GP) 2020 – Trucks segment is the global Isuzu Technician Skills Competition held by Isuzu Japan annually. This is a professional competition that brings together the elite technicians with high skills from ISUZU globally to compete in the automotive repair field.
Unlike previous years, the form of this competition will change into online contest. This requires candidates to have fully knowledge and skills to conjecture the situation accurately.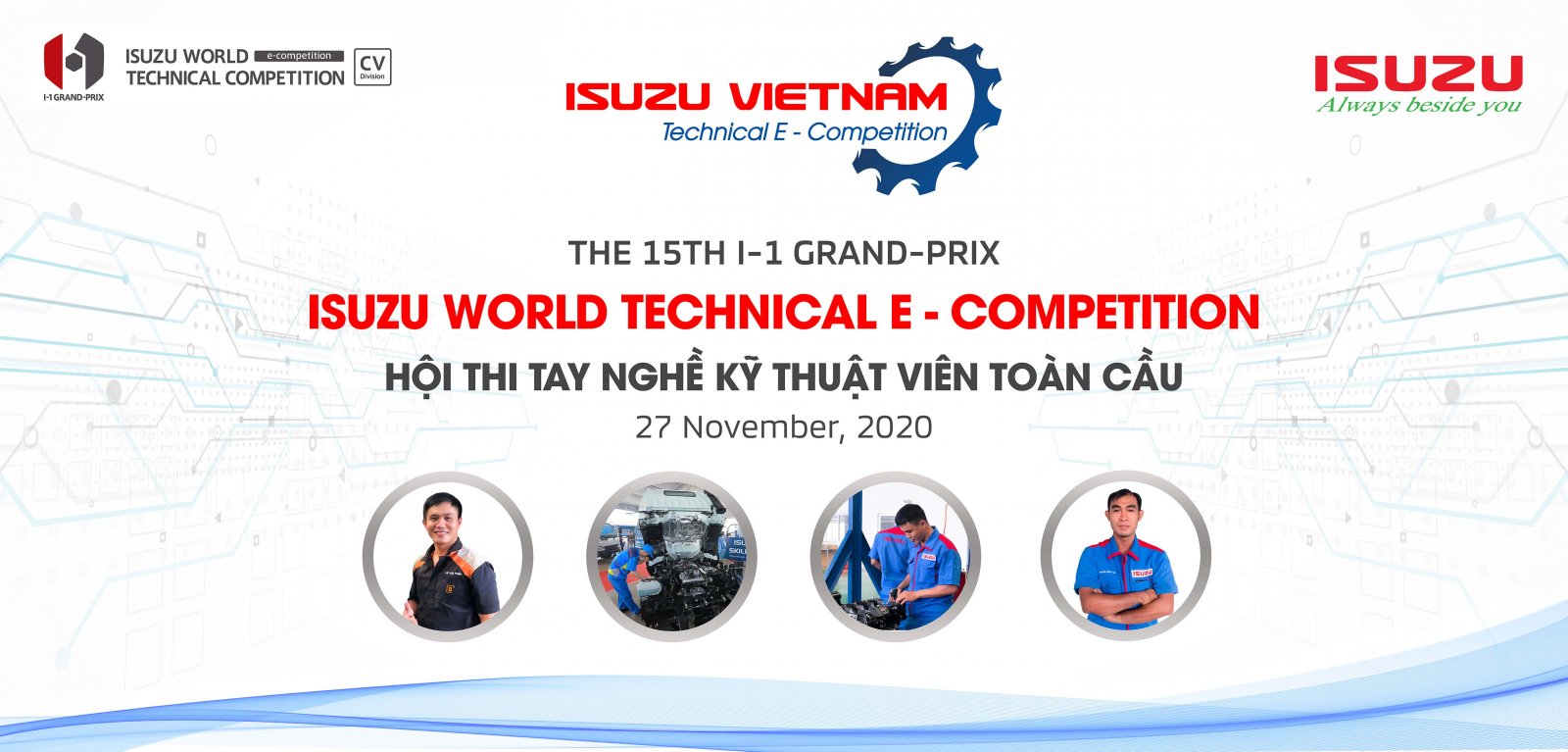 Winning the trophy of this competition is always a dream and the testimony to the effort of Isuzu technicians. In 2019, Isuzu Vietnam proudly overcame 21 countries and be the Champion for this prestigious contest.
 This year, with "the belief of victory", Isuzu Vietnam has well prepared for our technicians, ensuring full provide of theoretical knowledge and ability to handle situation smoothly.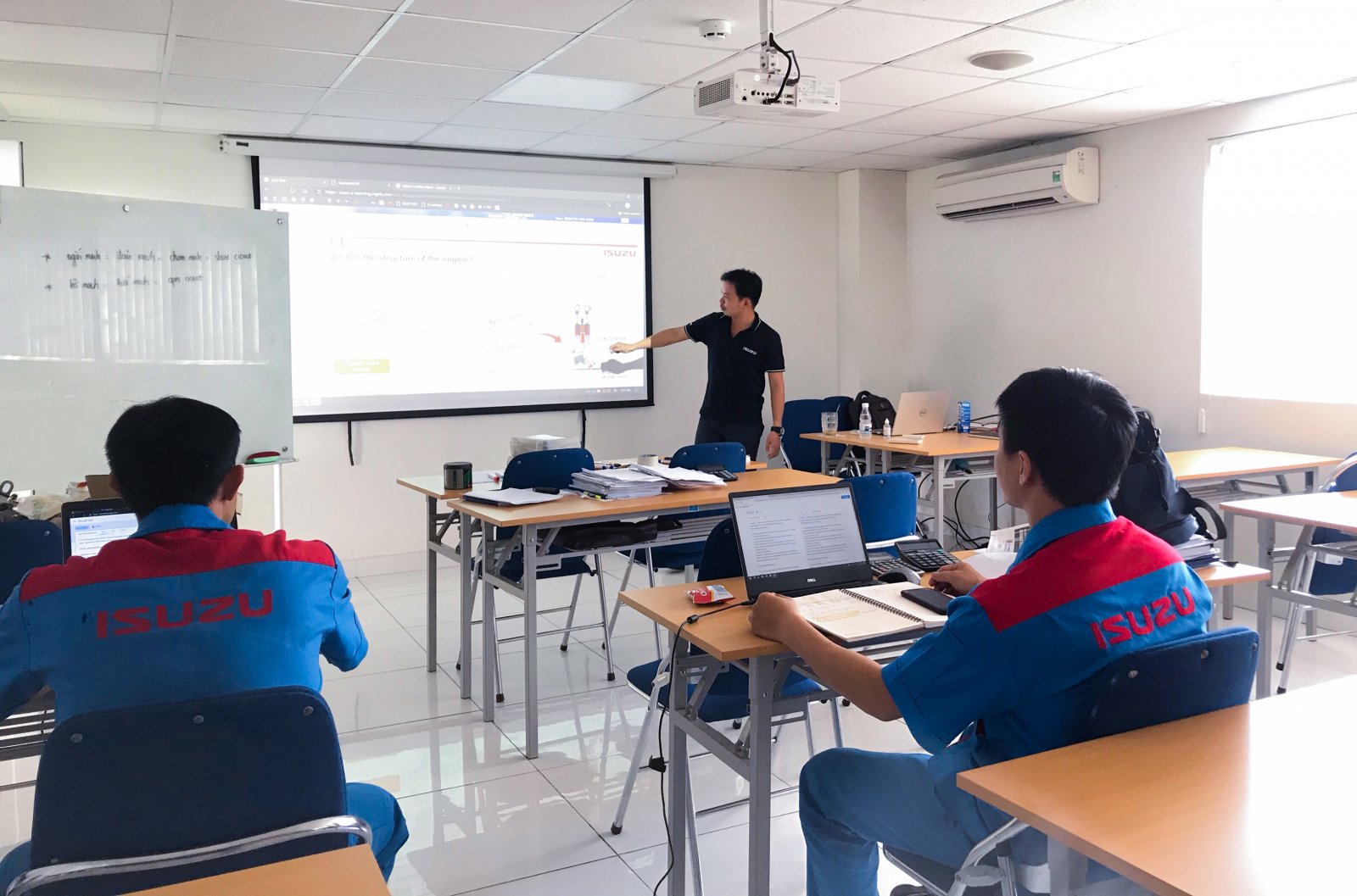 In addition, the leaders of Isuzu Vietnam always give special attention and encouragement to the contestants.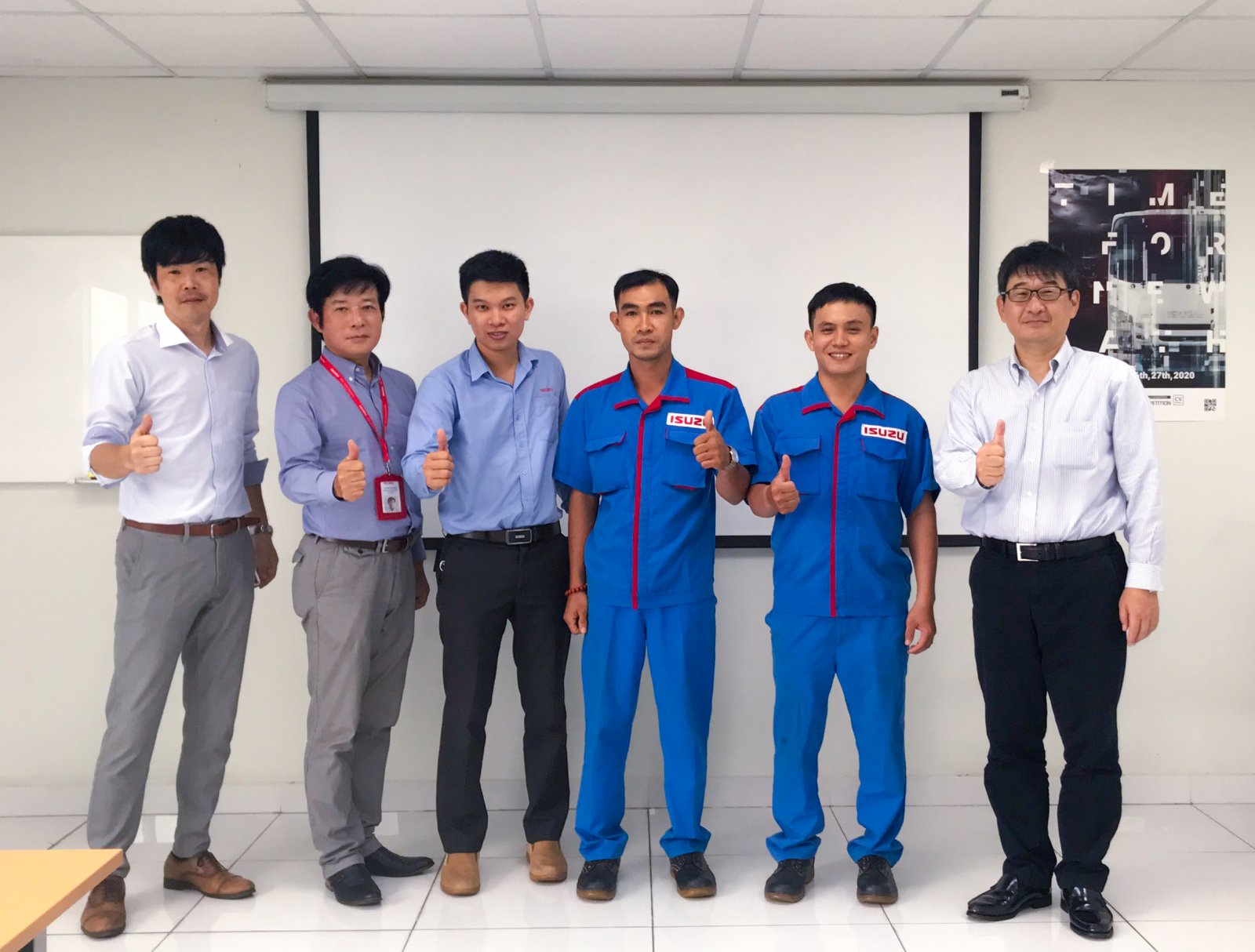 INTERESTING INFORMATION OF THIS YEAR'S COMPETITION
In the difficult context of Covid-19 epidemic, the organizers of Isuzu Japan decided to change the contest into the online form. This aim to maintain the programs to improve quality of skills & create opportunities for technicians to interact and deal with more situations; especially the application of online systems in training & ability to promptly handle specialized jobs in accordance with current circumstances.
Assessing the unique score of the contest, Mr. Naohiko Yanagawa – (Senior Leader of Isuzu Japan) stated that: "This year's online competition will be extremely difficult and challenging, because the questions will revolve around issues of "Diagnosing vehicles through online software". This requires candidates to understand and use knowledge accurately, instead of relying on experience and practical observations.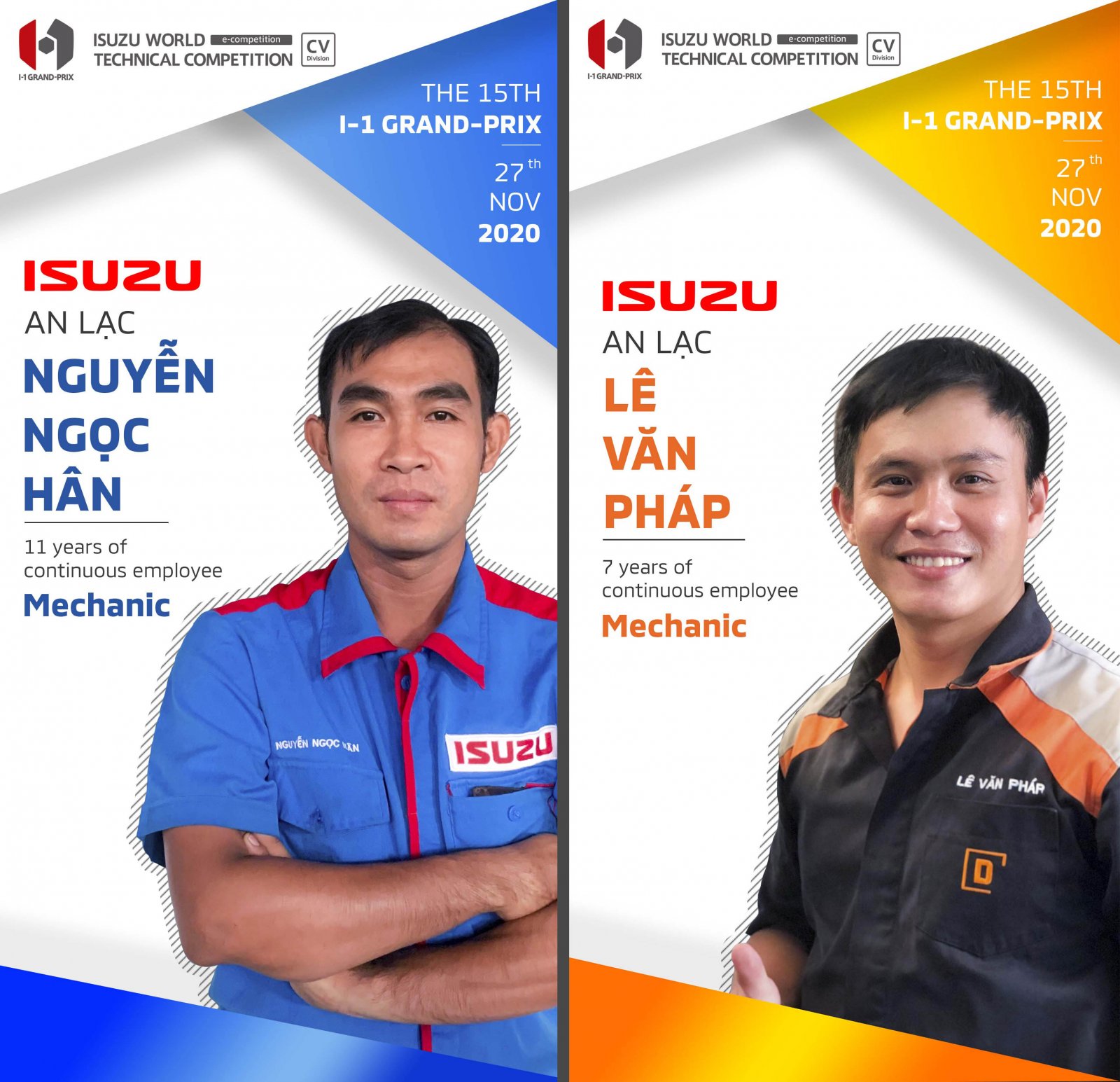 GENERAL INFORMATION ABOUT THE CONTEST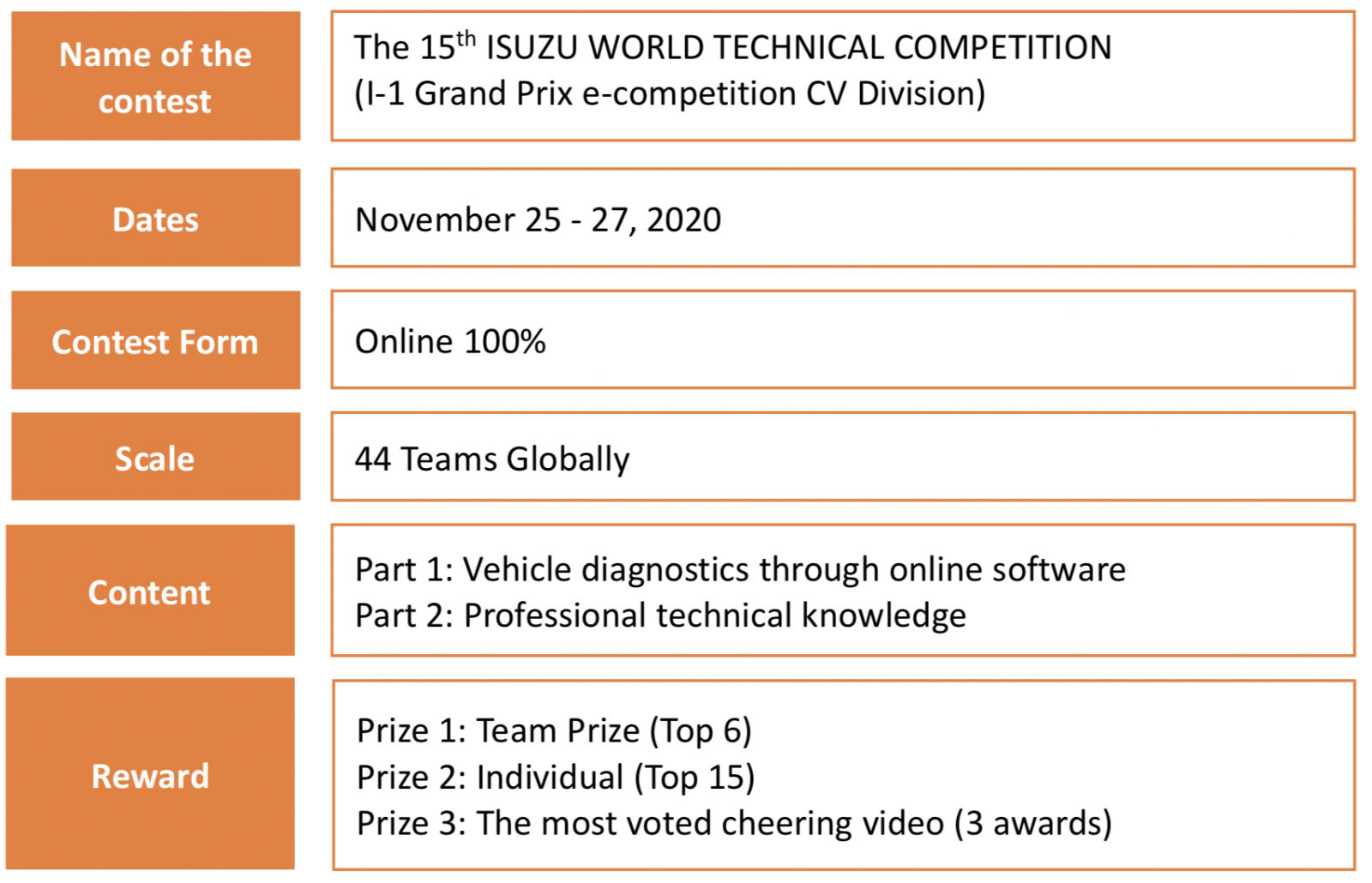 Once again, hopefully all contestants this year will pass the rounds excellently.
Wish our team the best. TOGETHER – WE WILL MAKE HISTORY ONE AGAIN.