On July 31, Isuzu Vietnam officially reopened Showroom at Parkson Dong Khoi – 1st Floor, No. 35 Le Thanh Ton, Ben Nghe Ward, District 1, Ho Chi Minh City. This will be the display space for latest Isuzu pickup trucks (D-MAX) and sport utility vehicles (mu-X).
Isuzu is not only the world-renowned manufacturer of leading commercial vehicles, but also It is also known for its durable sport utility vehicles (SUV) and pickups. This is why Isuzu products are now become popular and be used at many country around the world. 
To bring products and services specifically for the SUV (mu-X) and pickup (D-MAX) segments closer to customers. Isuzu Vietnam officially reopenedshowroom at Parkson. This is also a testament to Isuzu's comprehensive investment strategy in Vietnam market. Mr. Daisuke Yamada – Senior manager of the company said that: "The expansion of the experience showroom system exclusively for mu-X and D-MAX at Parkson is part of IVC's long-term development plan. This is also an effort to bring diverse and comprehensive experiences; thereby moving closer to customers who always believe in the Isuzu brand".
Isuzu Showroom at Parkson is designed based on a model of a miniature D-SQUARE with facilities and operating procedures according to global standards. The interior is equipped with high-class, modern furniture and eye-catching layout, in order to help customers admire the beauty of the car from all angles. Beside that, a team of highly trained and professional consultants with a deep understanding of the product is always ready to answer all questions and requirements from customers.
Isuzu Showroom is located on Le Thanh Ton Street – this is the main road in the center of District 1 and Ho Chi Minh City. With such a "golden" position, Iuszu Showroom at Parkson promises to be a favorite destination for fully experiences. 
On this special occasion, Isuzu Vietnam offers an attractive promotion program – supporting 50% of registration fee for customers who buy D-MAX and mu-X cars until September 30, 2020.
Information as details: https://bit.ly/39D20I5
Photos of Isuzu Showroom in the opening day: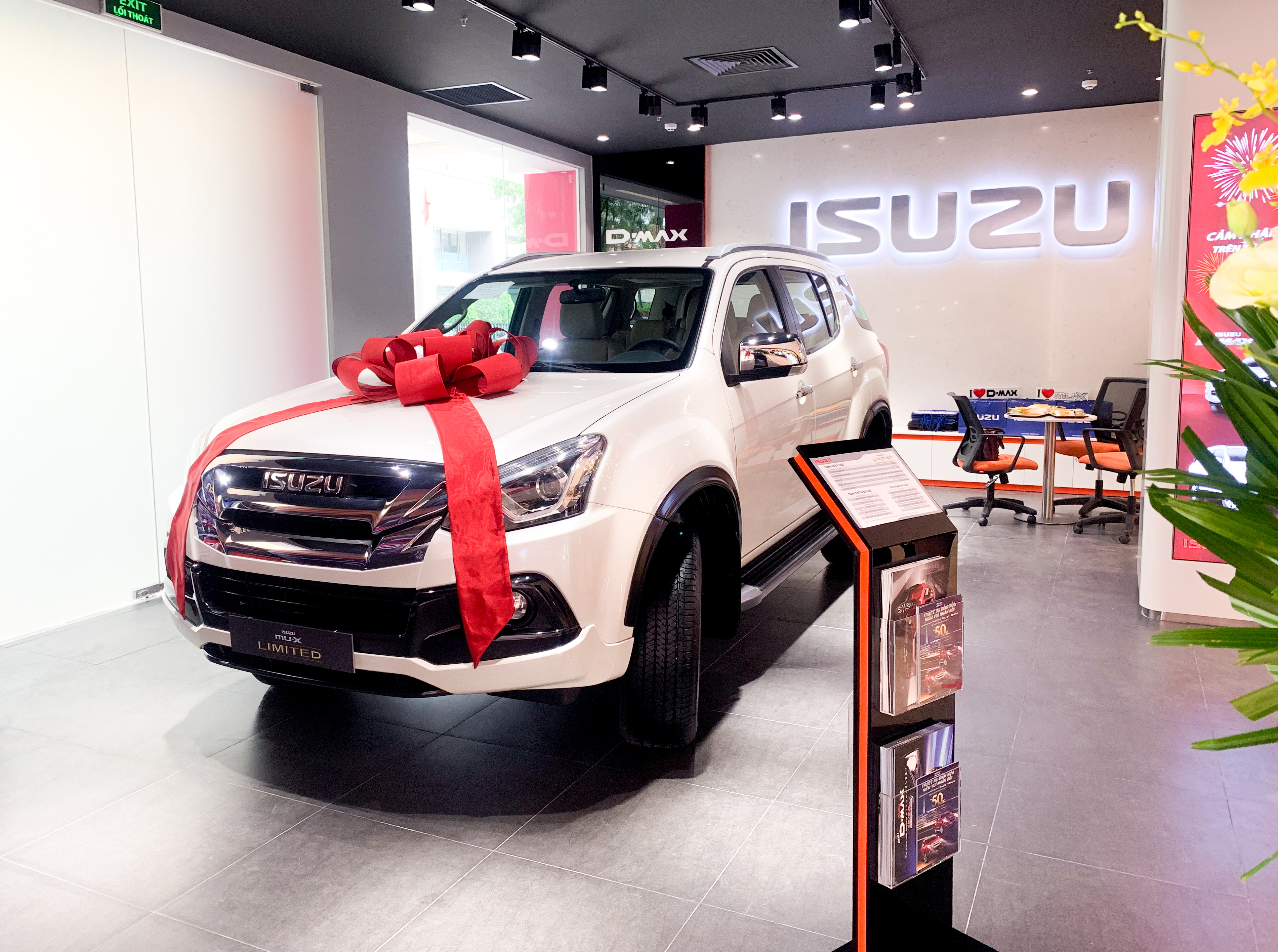 The mu-X Limited version is currently on display at Isuzu Showroom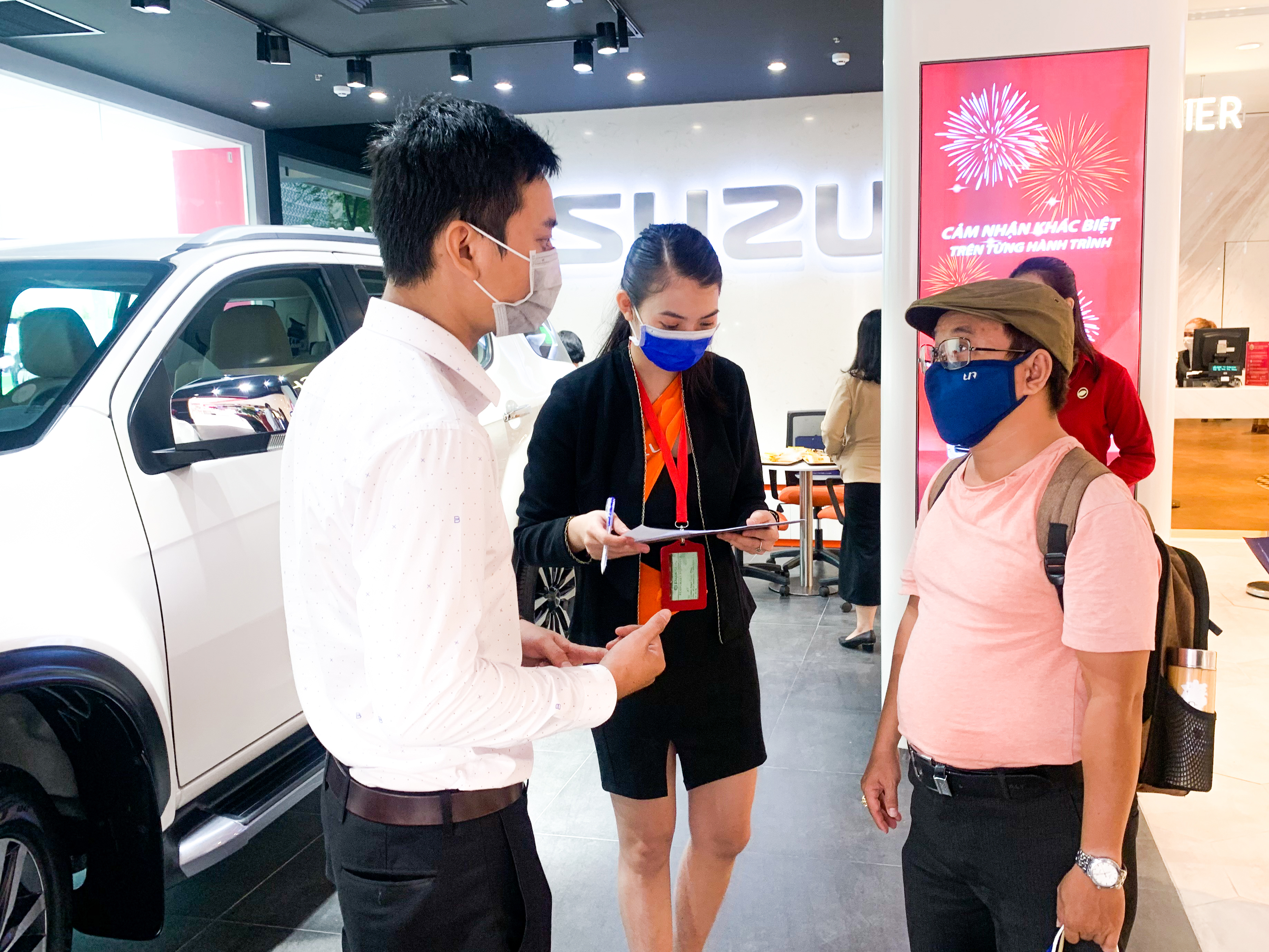 Professional sales staff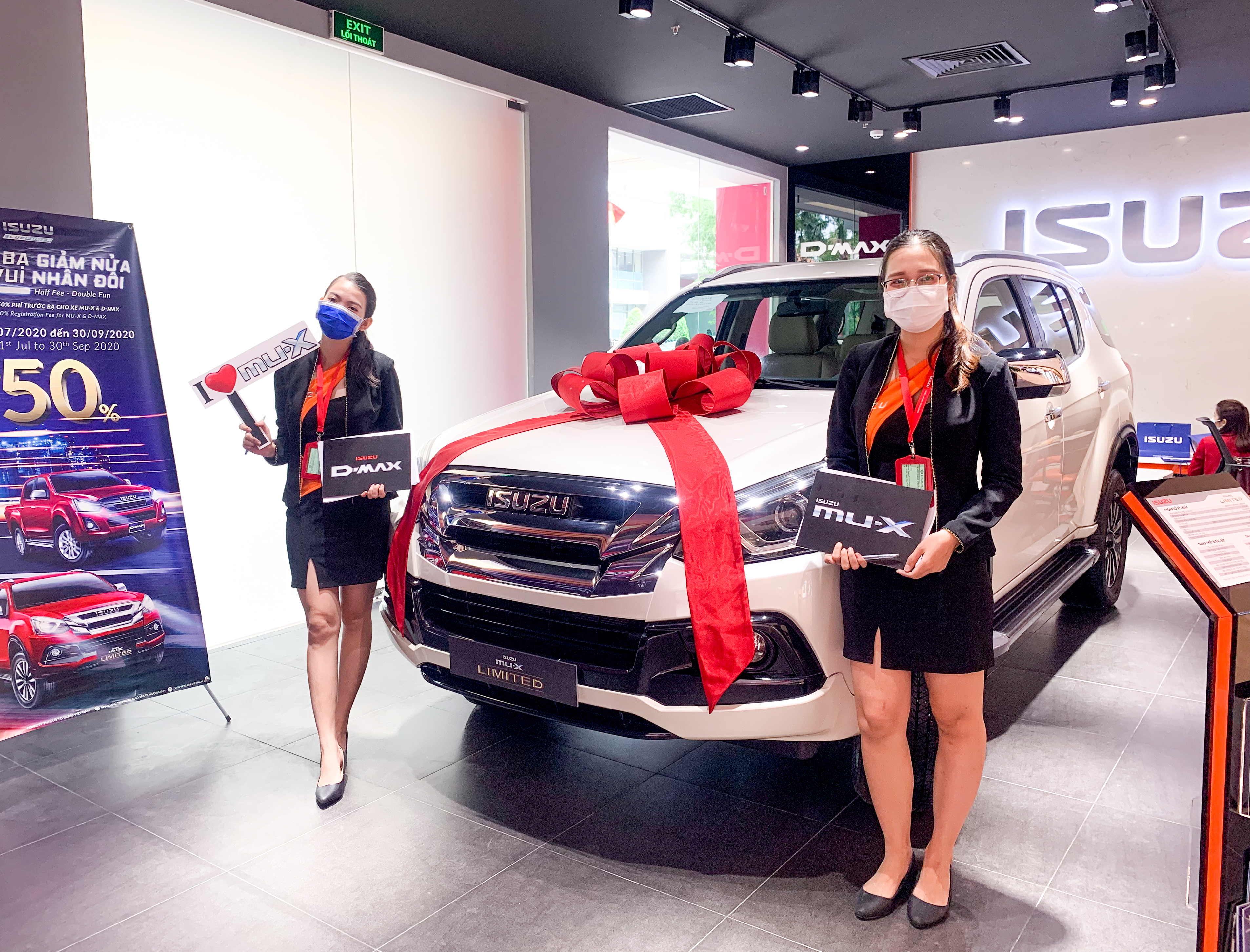 On-site consultant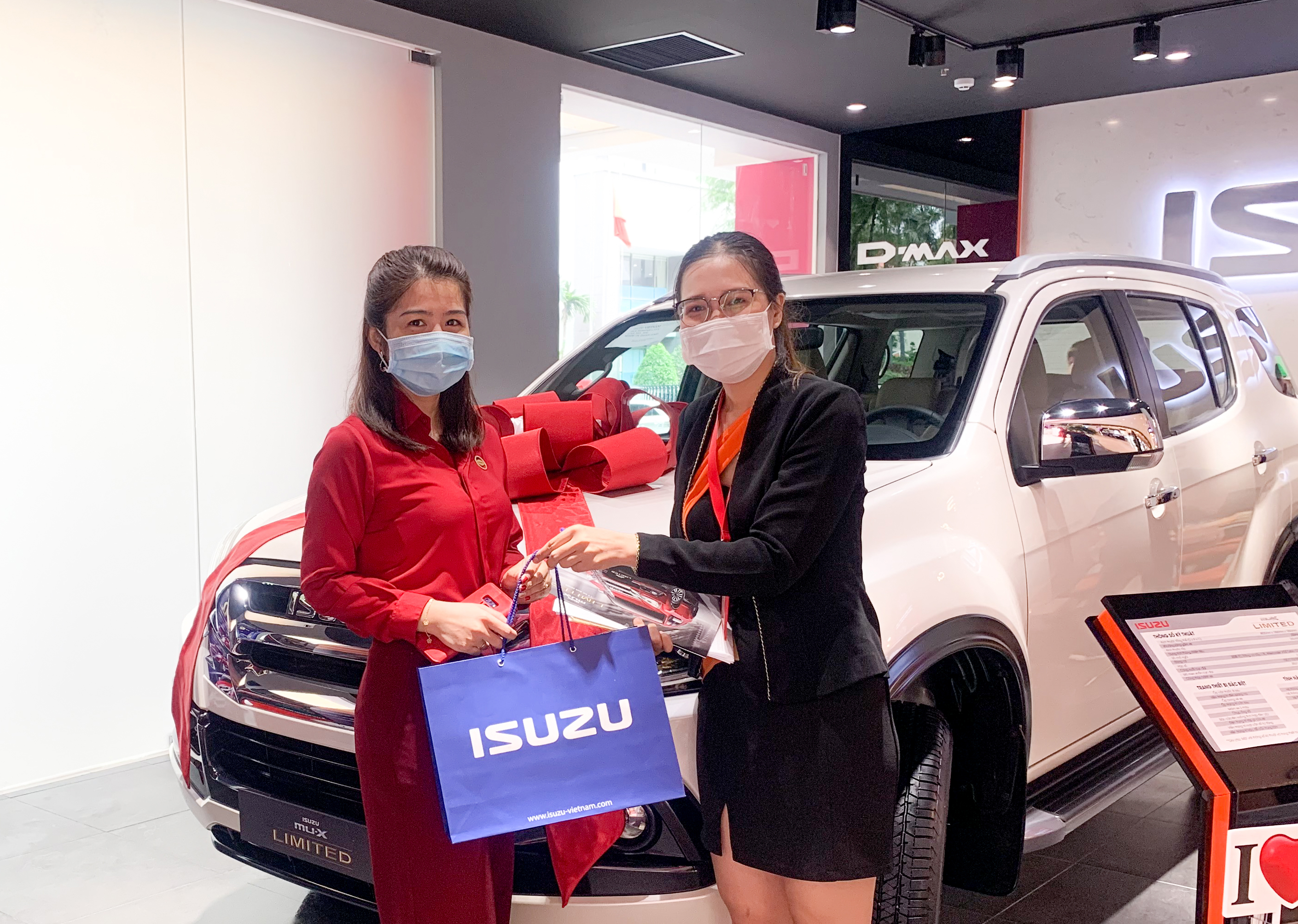 Customers visiting Isuzu booth have the opportunity to receive lucky gifts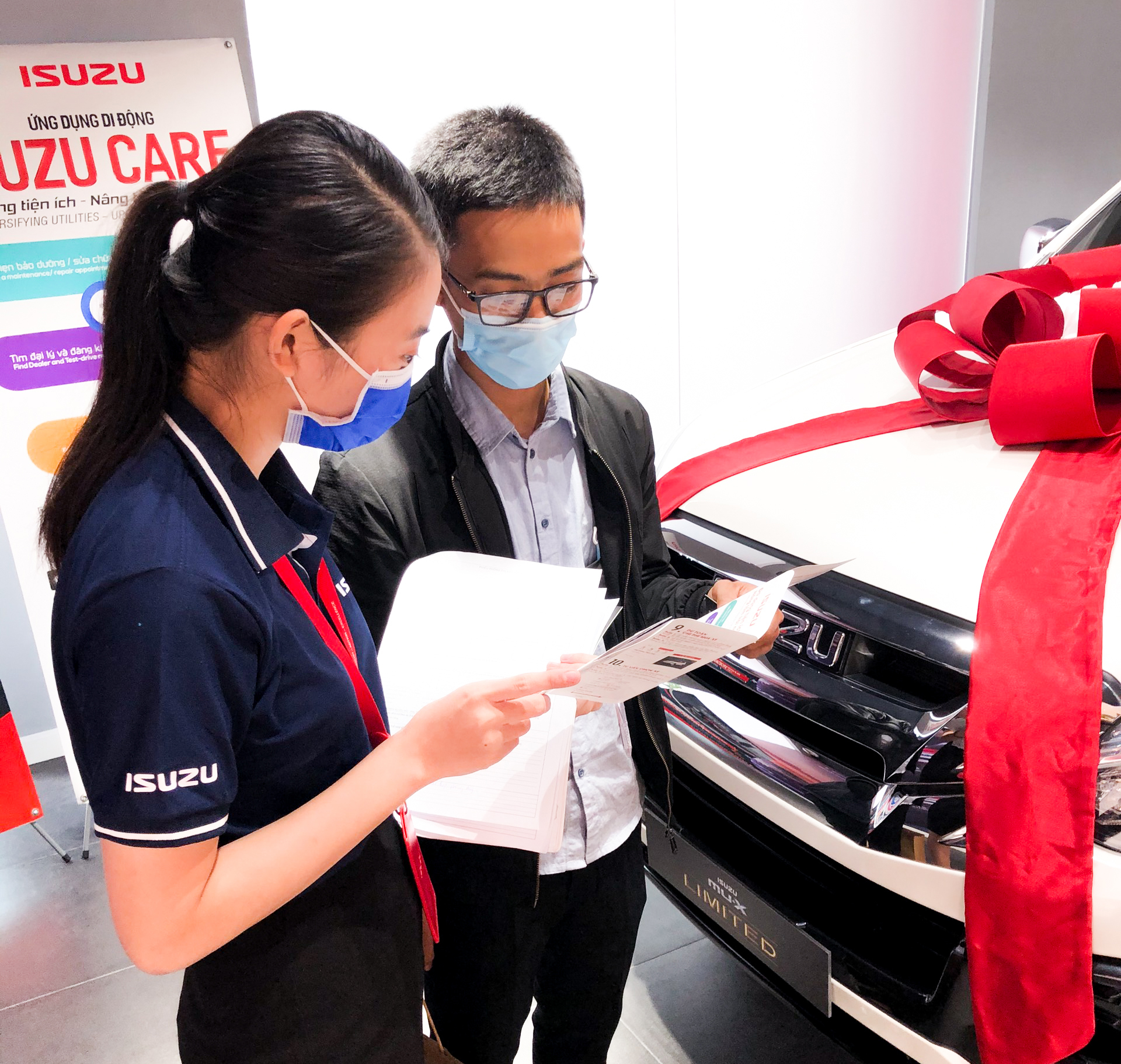 Customers will be introduced and experienced Isuzu Care application while visiting Showroom
Beside reopening Isuzu Showroom at Parkson, on July 31, 2020, IVC also launch Isuzu Care – the first mobile application in Vietnam for truck, pickup and SUV product lines. This is also a testament to the continuous efforts of Isuzu Vietnam to provide customers with diverse experiences in product and service quality.
Information as details: https://daithinh-isuzu.com.vn/isuzu-care/